August 2017
Vogue Living
In the dutch Vogue Living our reportage of the house of photographer Thirza Schaap and her family in Cape Town - South Africa
24 pages - You will find the whole publication here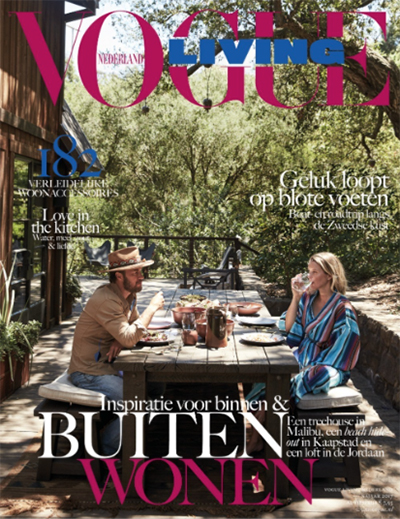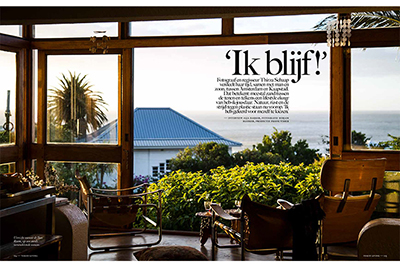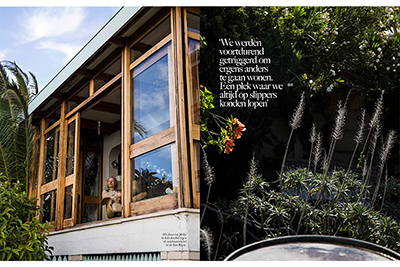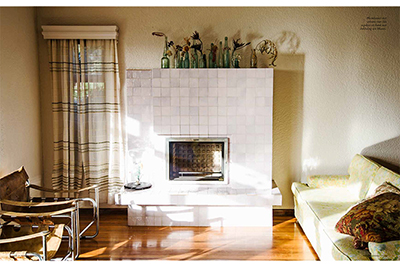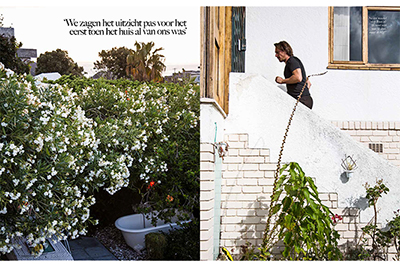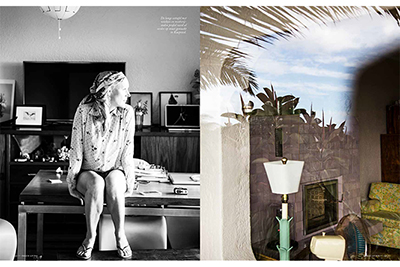 August 2017
The Weekender
In the anniversary issue of The Weekender the house of Carolyn and Mariano in Garzon - Uruquay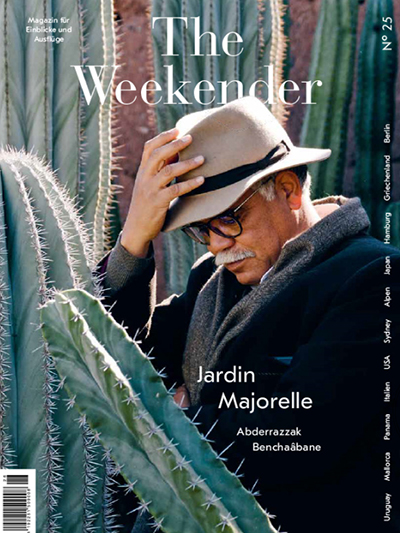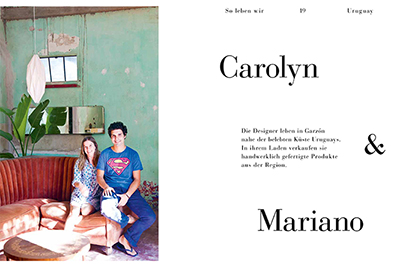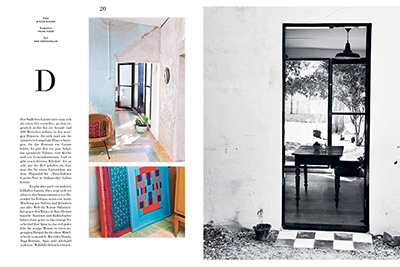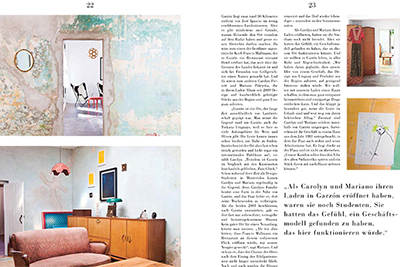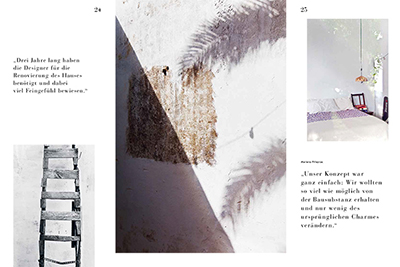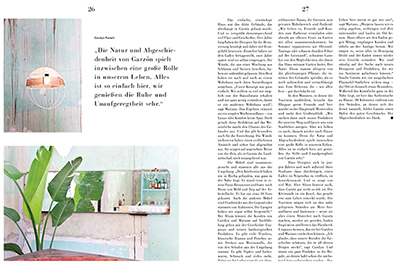 August 2017
Volkskrant Magazine
The house of Marco Tagliaro in the Volkskrant Magazine.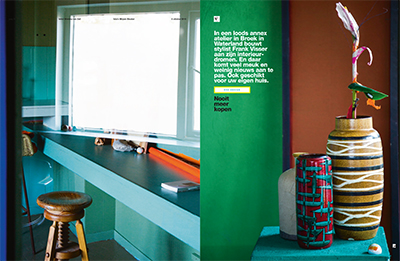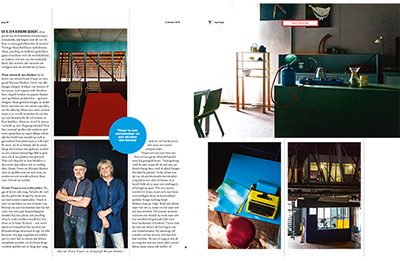 August 2017
RUM magazine
Our reportage of the house of Susan and Leo Coolen in Tenerife in RUM magazine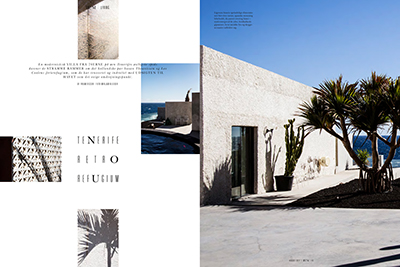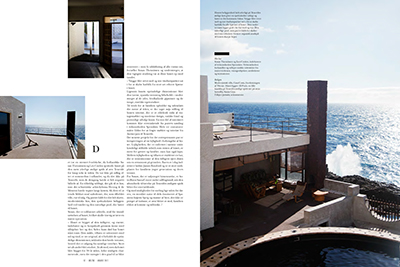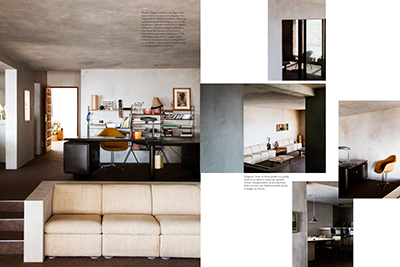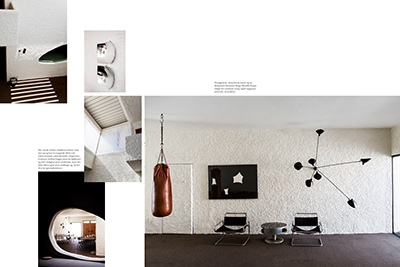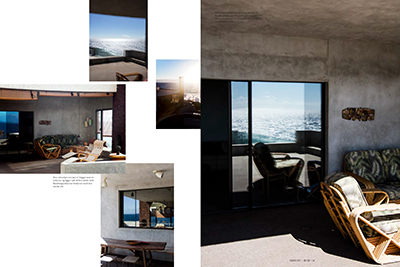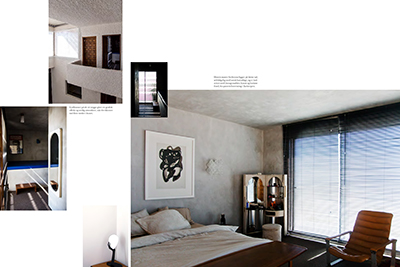 July 2017
The Good Life
In the French magazine The Good Life an article about the house of Susan and Leo Coolen in Tenerife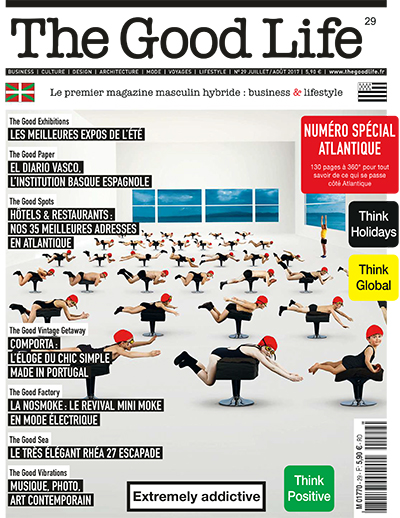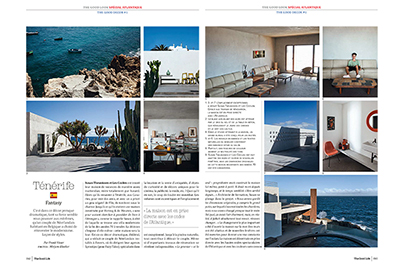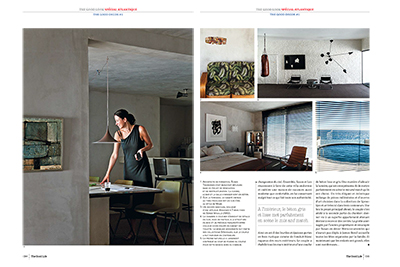 June 2017
Elle Decor - Italy
The Italian Elle Decor published a huge reportage of our South African trip in their June issue.
12 pages of the house of Roelof van Wyk and 8 pages of Johannesburg - travel story.
You will find the whole publication here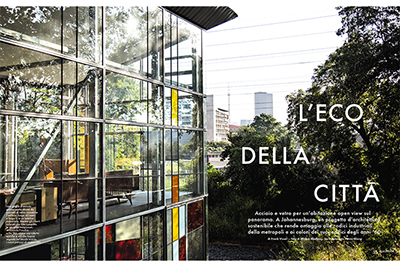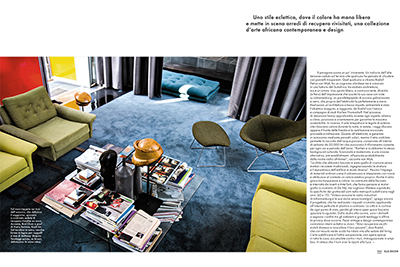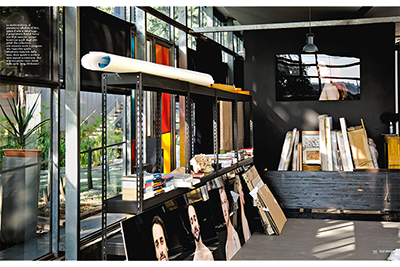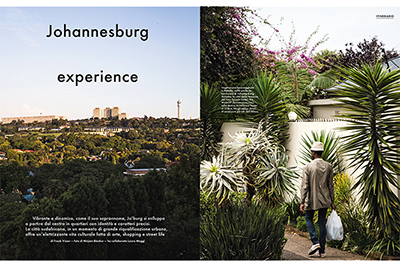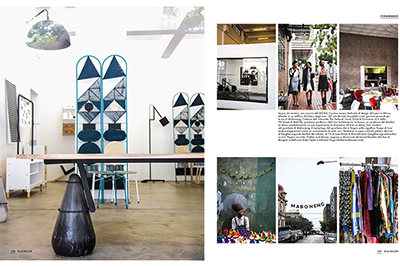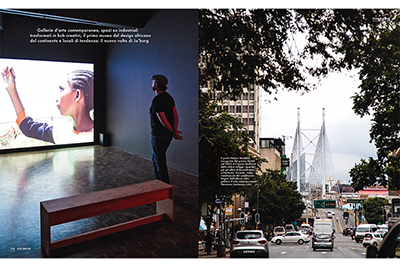 June 2017
Milk Decoration
Santa Catarina - the house of Emmanuel Picault in Mexico - Tepotzlan in Milk Decoration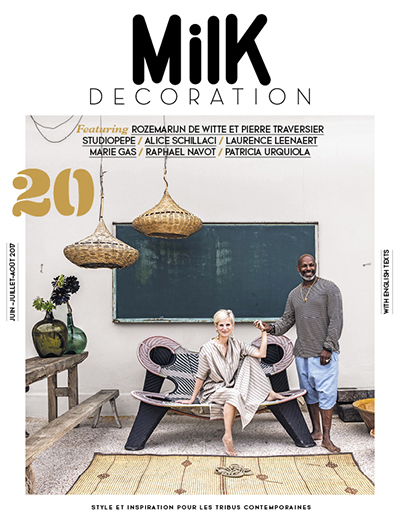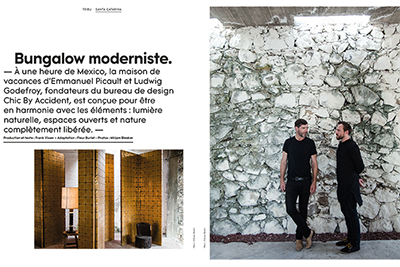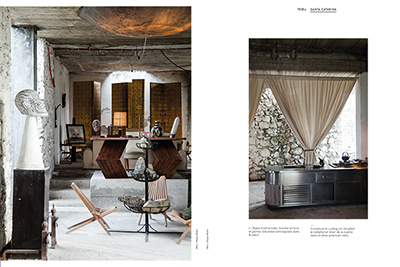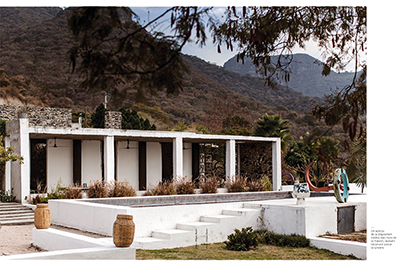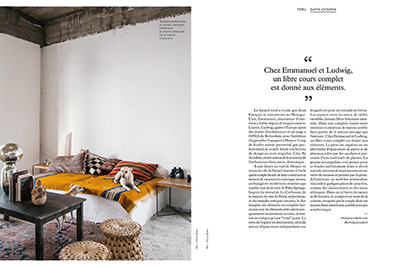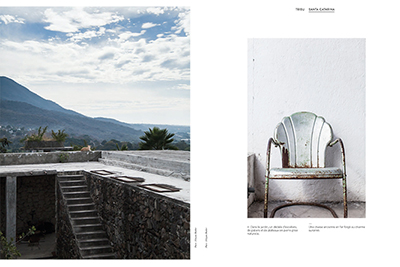 June 2017
Openhouse magazine
Siu Siu Lab in Openhouse magazine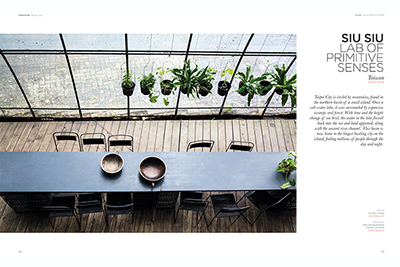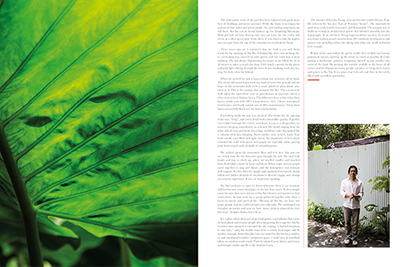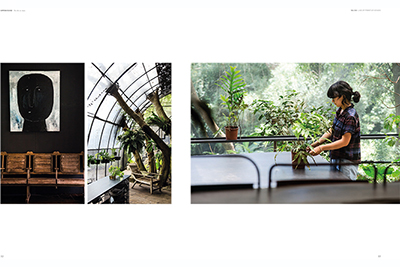 June 2017
South Africa - Elle Decoration - Kliphuis
During our trip in South Africa we stayed in Kliphuis - in the Karoo. The house of Charlotte Daneel in the Sneeuberg Nature Reserve.
The South Afraican Elle Decoraion published our story in their June issue - 12 pages
The house is also for rent : perfect hideaways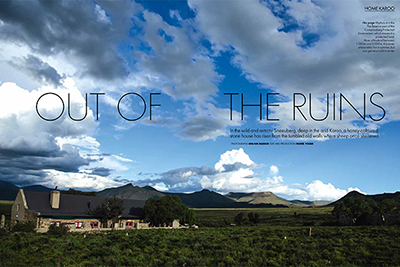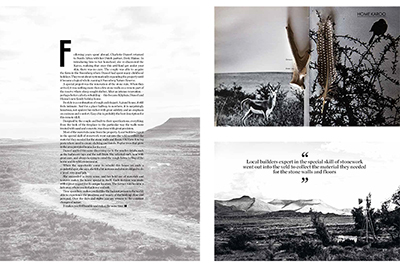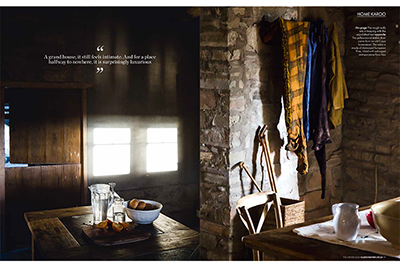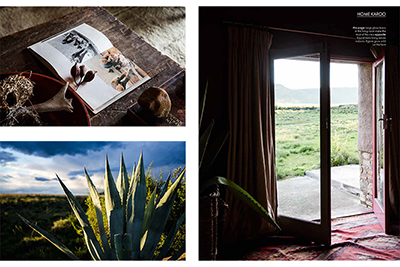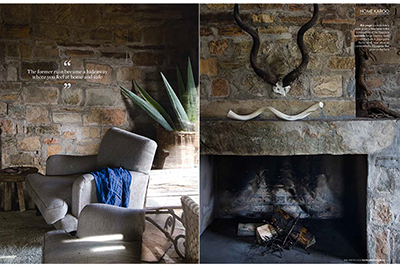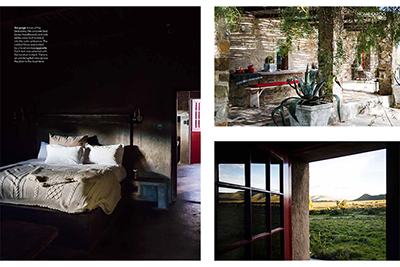 June 2017
Harpers Bazaar
A story of our trip to Taiwan - Taipei in the Harpers Bazaar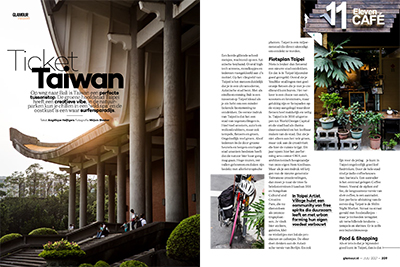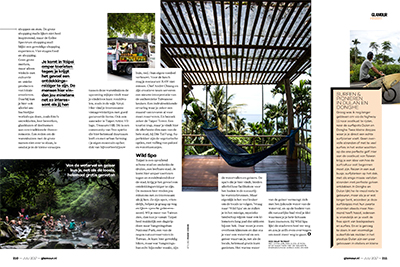 February - March 2017
South Africa
Frank and I went on a trip to south afica for 2 weeks and made about 7 new reportages.
Tt was so inspiring .. especially also Johannesburg. This city became so trendy, hip, colorful .. and the people are amazing !
We also photographed the house of Roelof Petrus van Wyk in Joburg, the house of photographer Thirza Schaap and Braz Feskens in Cape Town and the house and B&B Couvaloup of Laurent Bayard in Hopefield ( about 2 hour drive from Cape town ),
We drove through the Karoo and stayed in 2 houses of Perfect Hideaways and we visited the Owl House of Helen Martin in Nieu Bethesda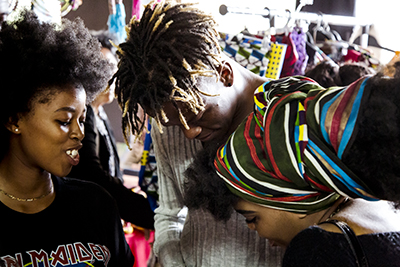 Johannesburg - travel story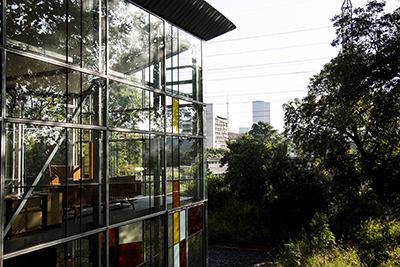 Johannesburg - Roelof Petrus van Wyk - interior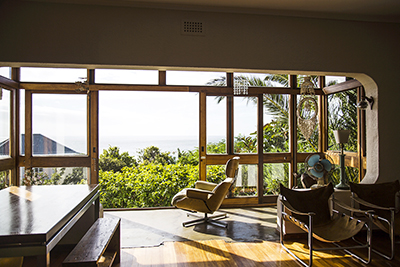 Cape Town - Thirza Schaap and Braz Feskens - interior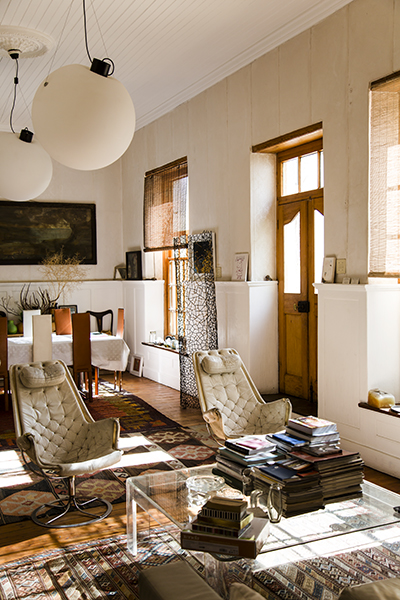 Couvaloup - Laurent Bayard - interior

April 2017
Holland Herald Photo Competition
Holland Herald Magazine asked me to be part of the jury for their annual photo competition.
Now in their April issue.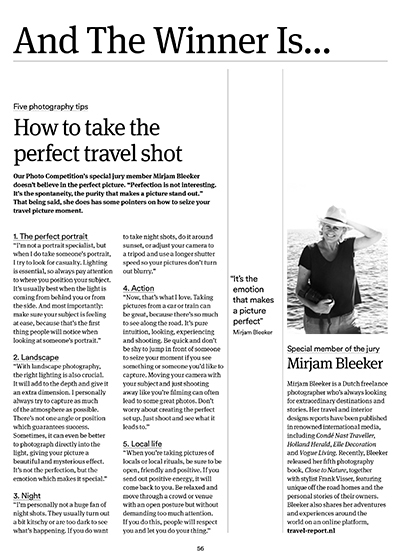 April 2017
Holland Herald Magazine
In the April issue of the Holland Herald Magazine - KLM our Taipei story..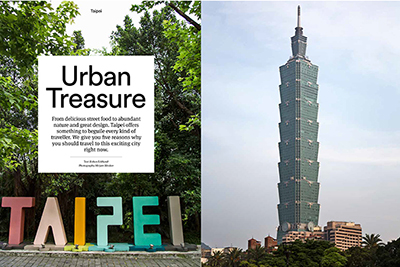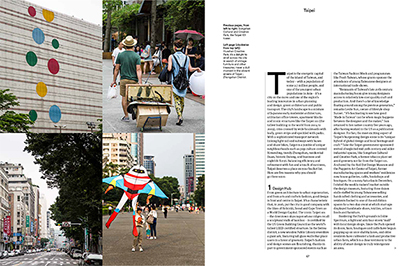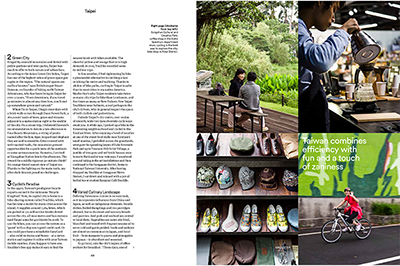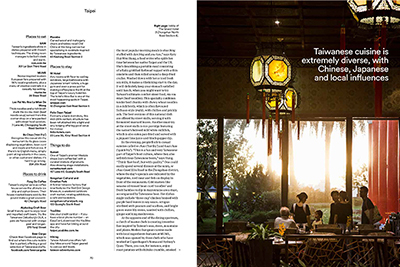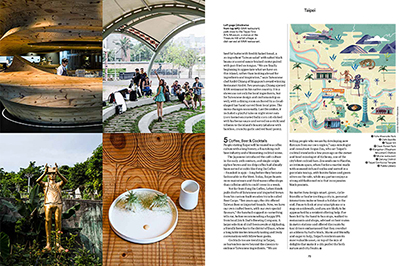 March 2017
Vogue Living
Susan Coolen and her family got a family house on the coast in Tenerife - now 24 pages of their house in the Dutch Vogue Living
Hereby some of the pages. The whole story on publications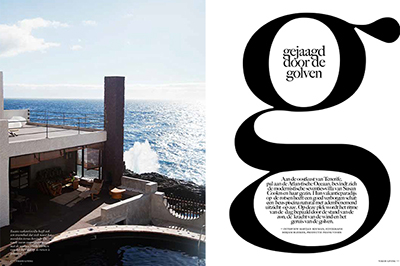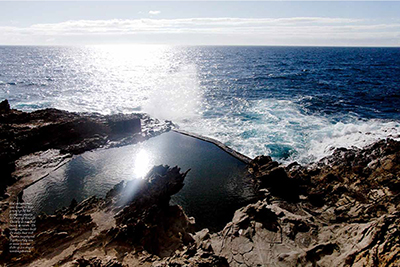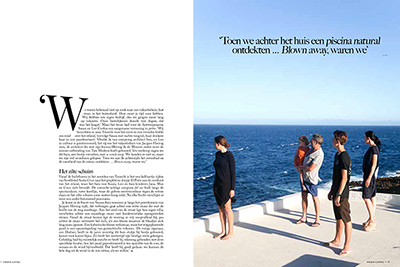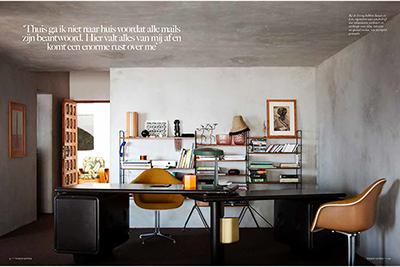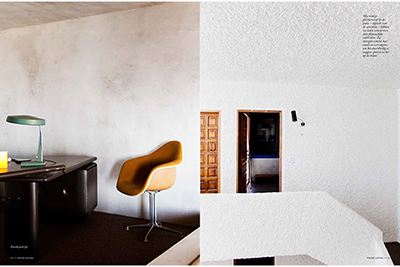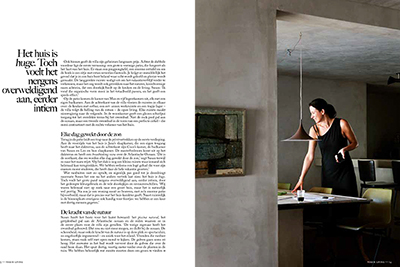 28 December 2016
Elle Decoration South Africa
A very nice article about our new book Close to Nature on the website of the South African Elle Decoration.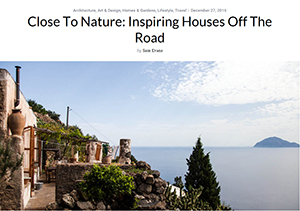 November 2016
Weekender
The house of Noortje and Jorn in The Weekender.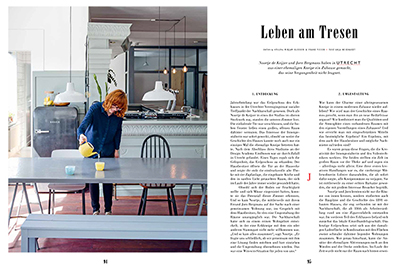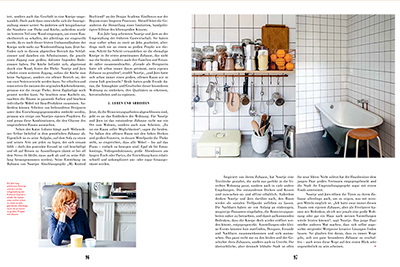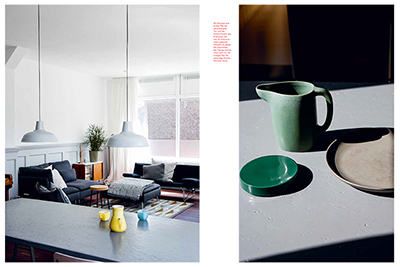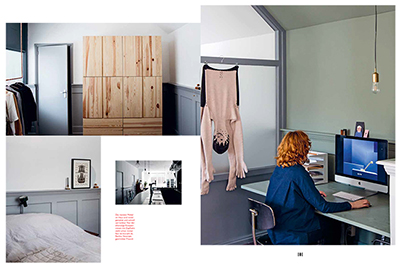 November 2016
Kinfolk website - book Close to Nature
Our new book 'Close to Nature' and the weekend home of Emmanuel Picault and Ludwig Godefroy - Santa Catarina on the new website of Kinfolk magazine.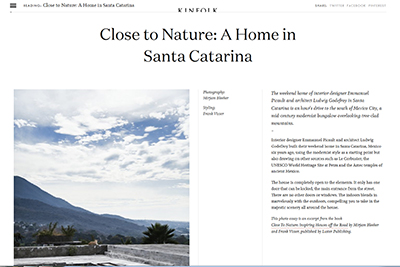 November 2016
Kinfolk magazine
'At work with Laurent Martin'in Kinfolk magazine.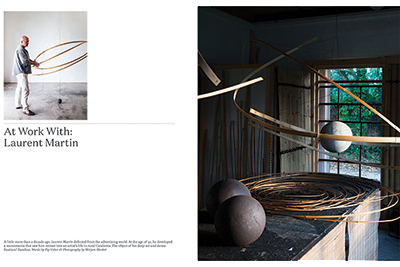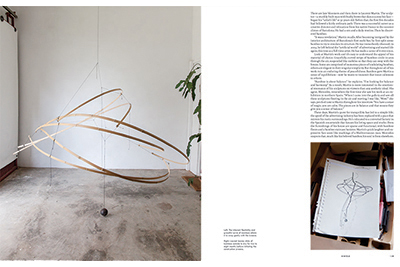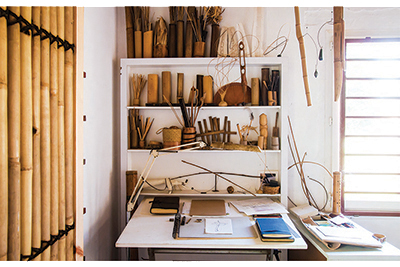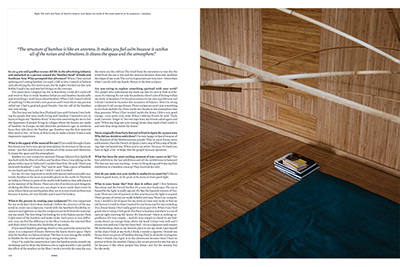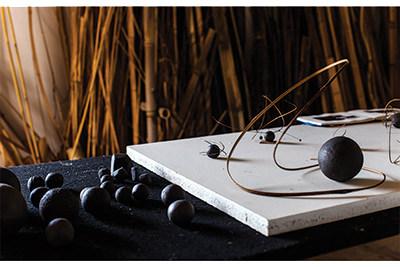 November 2016
Elle Decor - Taipei
Our trip to Taipei in the November issue of Elle Decor Italy.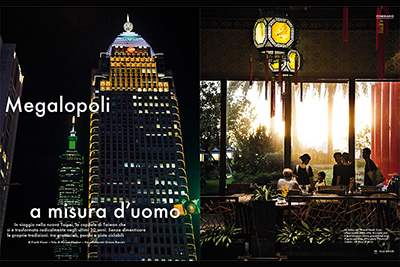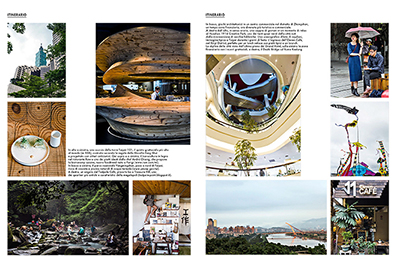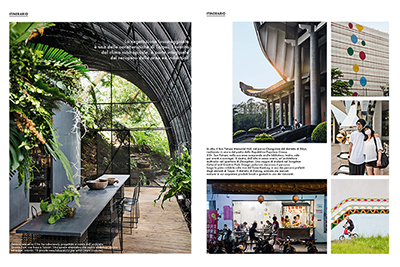 October 2016
Close to Nature
We just launched our new book Close to Nature.
'Like their previous book At the Ocean, which was published 2 years ago, Close to Nature is an ode to homes with a personal touch, which have been designed with profound respect for nature that surrounds them, and to the inspiring people who have opened their doors to them.'
You can order it here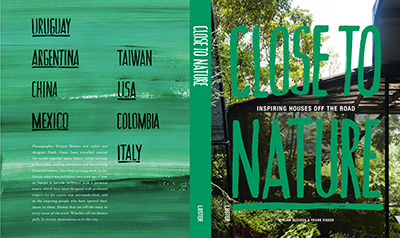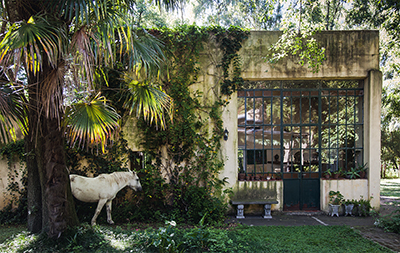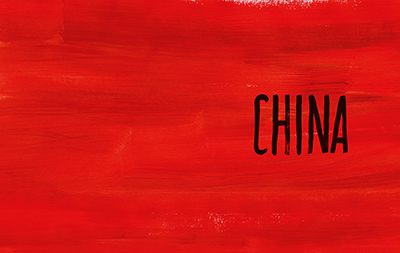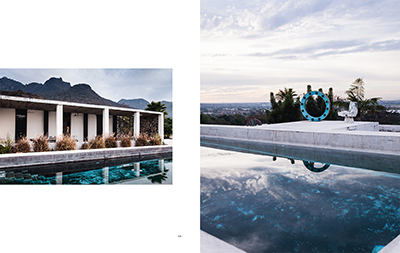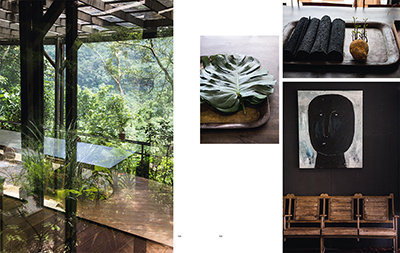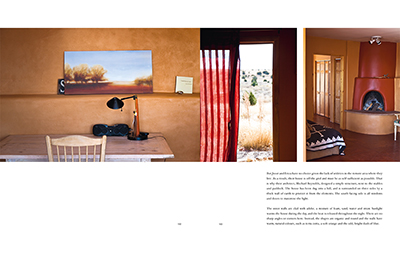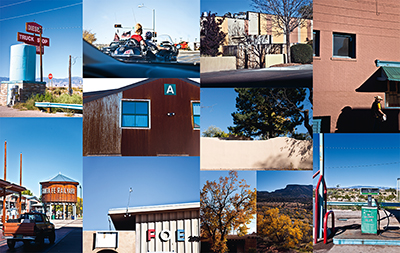 October 2016
Vogue Living
The house of Carouschka Streiffert in Sweden in the second issue of Vogue Living. 18 pages .. wonderful publication.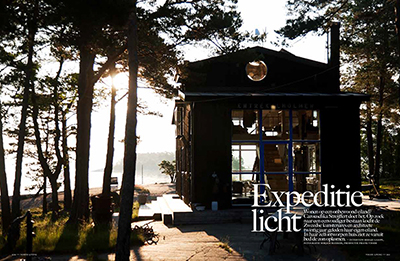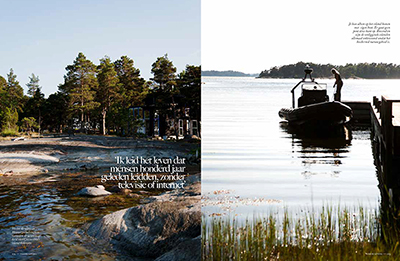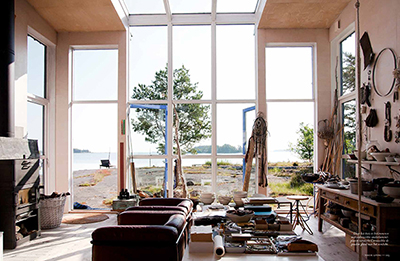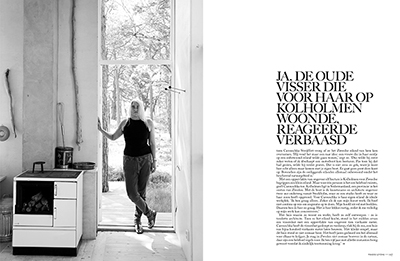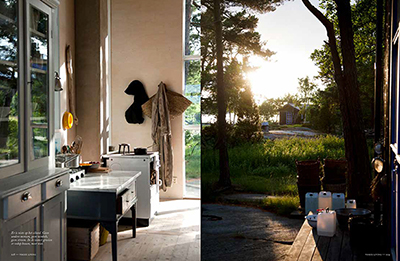 October 2016
KLM Holland Herald
Also in the October issue of the Holland Herald magazine. This time with San Francisco.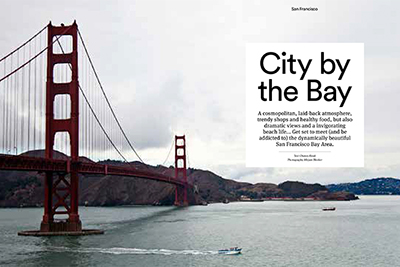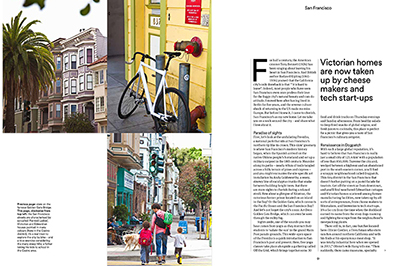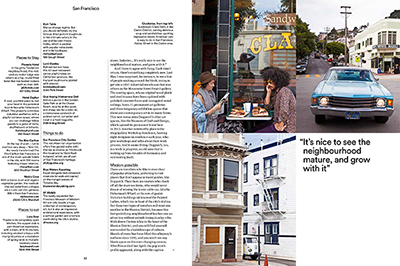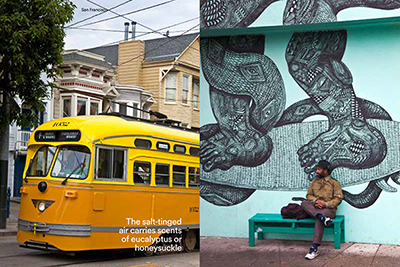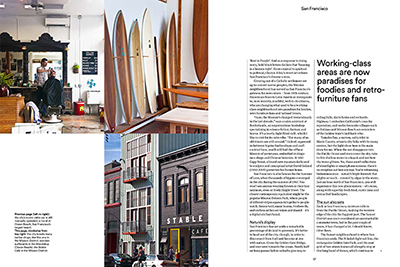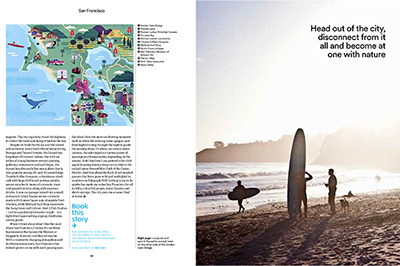 September 2016
Conde Nast Traveller - Turkey
My Mozambique reportage in the Turkish Conde Nast Traveller.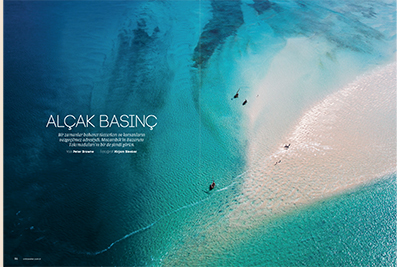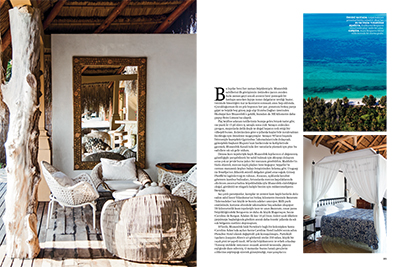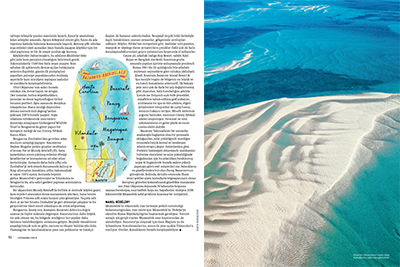 September 2016
KLM Holland Herald
My reportage of East london - Shoreditch in all the KLM planes. Holland Herald - September issue.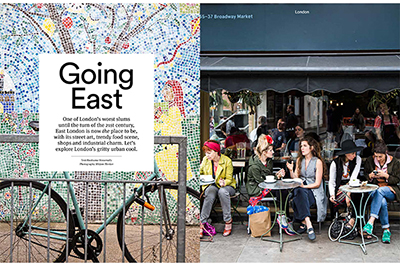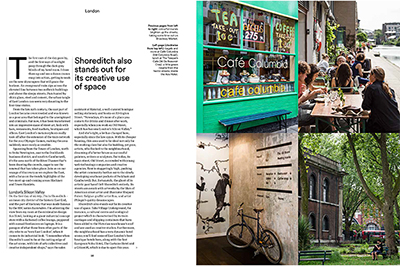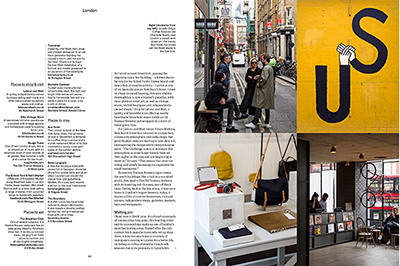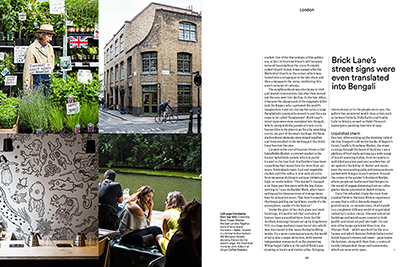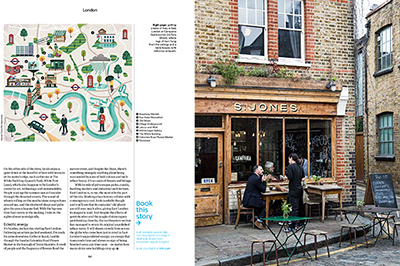 July 2016
Virtuoso Life Magazine
For the American Virtuoso Life Magazine a reportage of biking in Amsterdam and the tulips.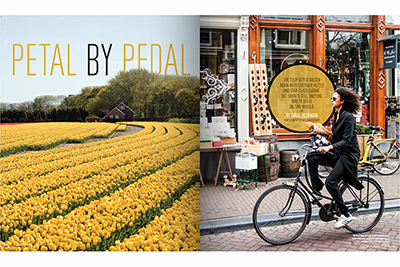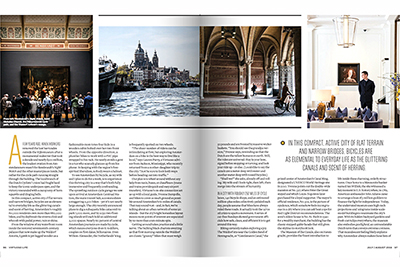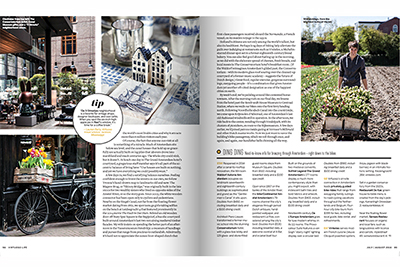 July 2016
RUM interior
12 pages of Santa Catarina - Mexico in the Danish RUM interior magazine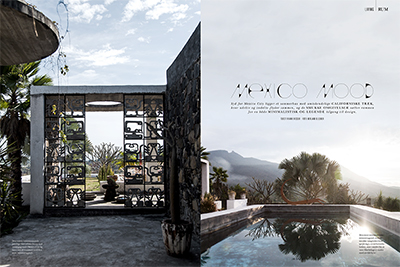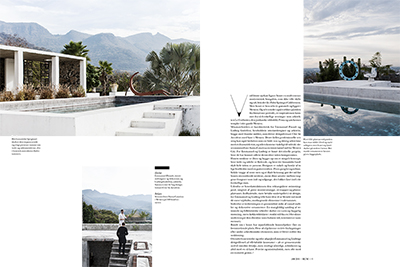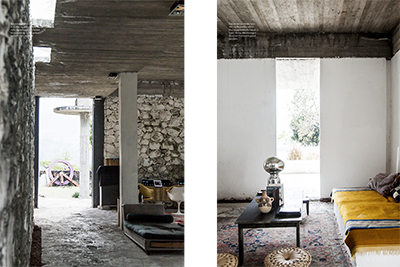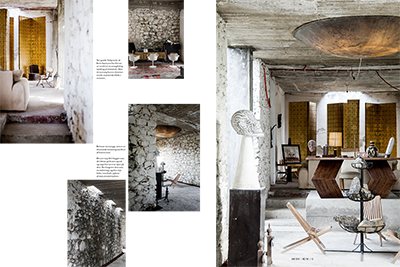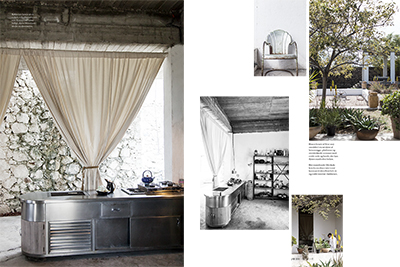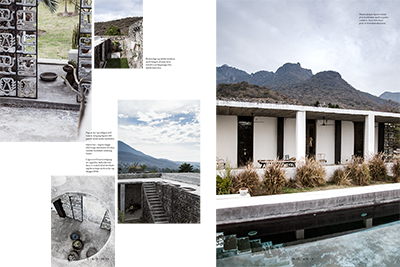 May 2016
TAIWAN - Taipei
For China Airlines we went to Taiwan to photograph the country, the people and some interesting interiors. We were so surprised by the overwhelming nature and the wonderful people. Really an undiscovered piece of Asia which is absolutely worth to explore.
We started in the capital Taipei.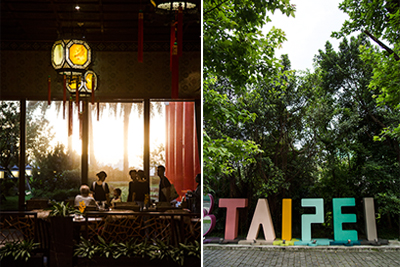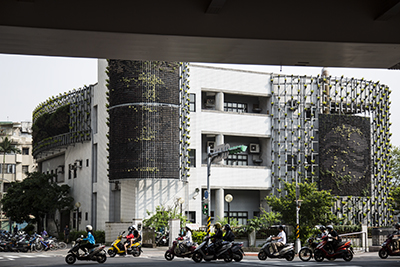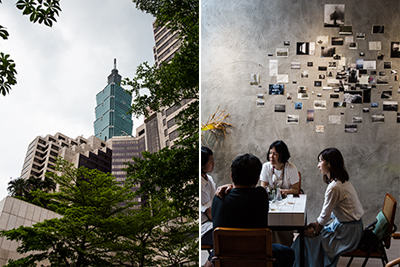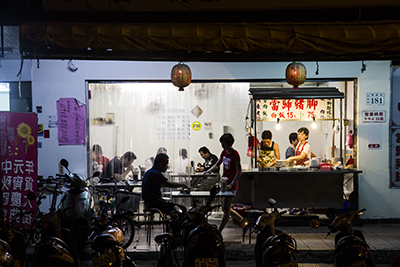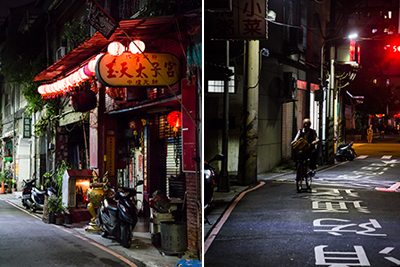 One of the highlights to photograph was Siu Siu Lab of Divooe Zen Architects in Taipei.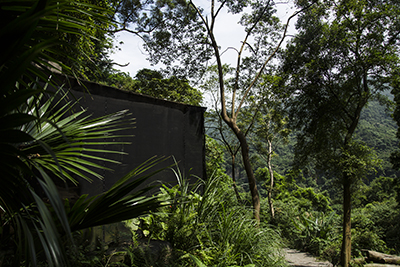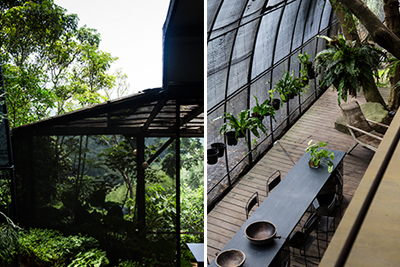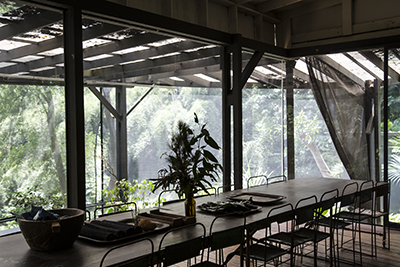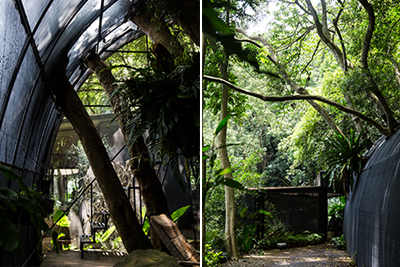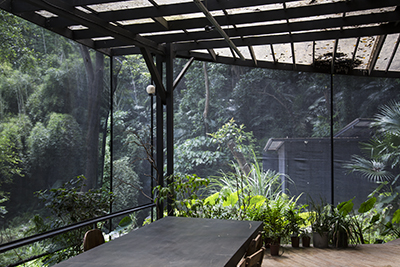 May 2016
ELLE decoracion Mexico
The house of Eline Strijkers in the ELLE decoracion - Mexico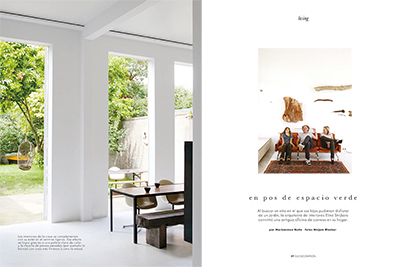 April 2016
Conde Nast Traveller Russia
Mozambique story in the Russian Conde Nast Traveller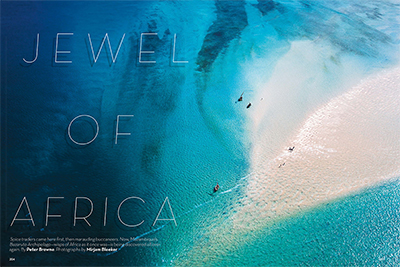 February 2016
Conde Nast Traveller Spain
Antigua story in the Spanish Conde Nast Traveller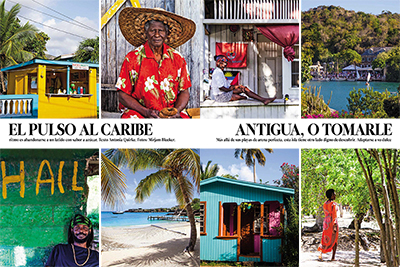 22 January 2016
Mexico - Guatemala
Just back from an amazing trip through Mexico and Guatemala.
We started in Mexico city where we photographed the house of Emmanuel Picault and Ludwig Godefroy called Santa Catarina, close to Tepotzlan.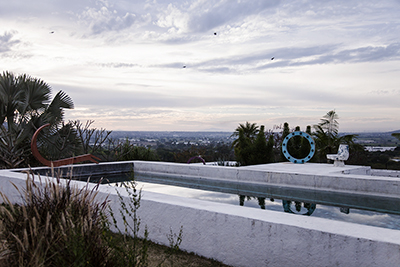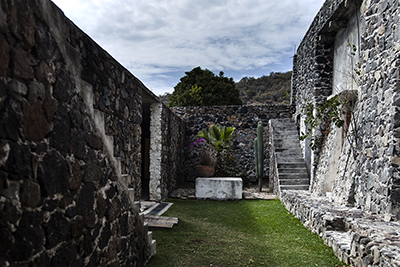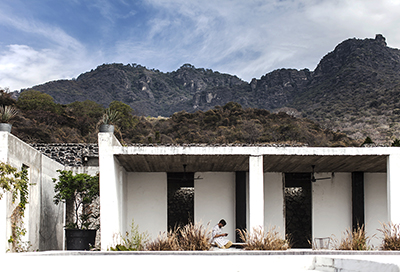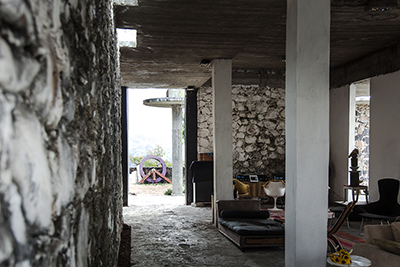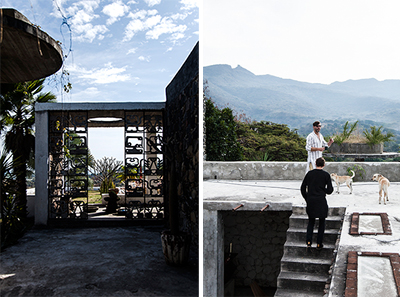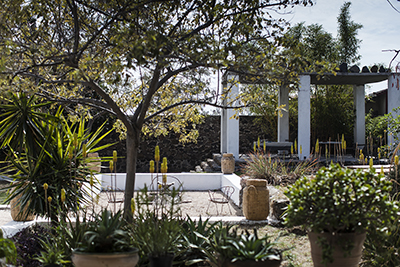 December 2015
Conde Nast Traveller
In the January 2016 issue I got the cover and 10 pages of beautiful Mozambique
More pictures of Mozambique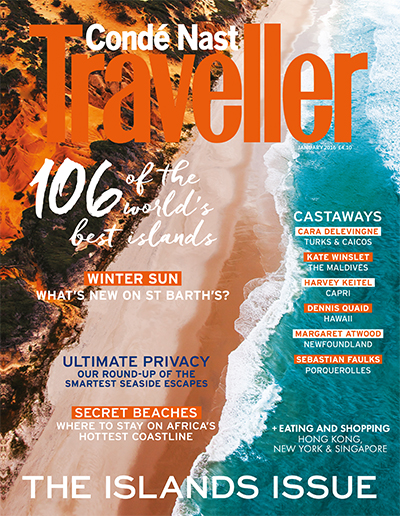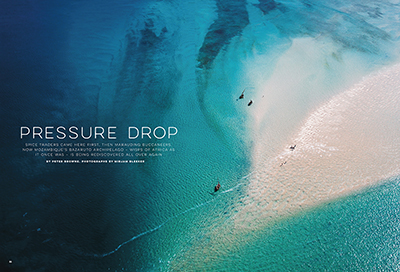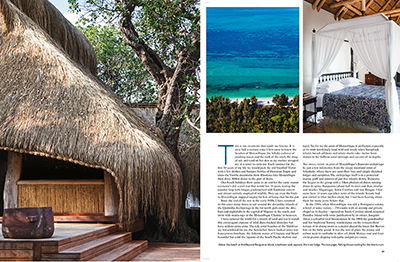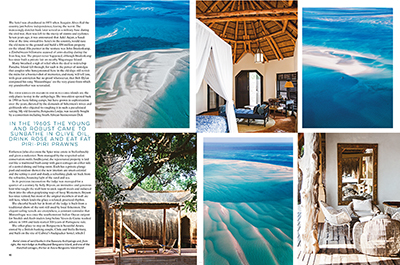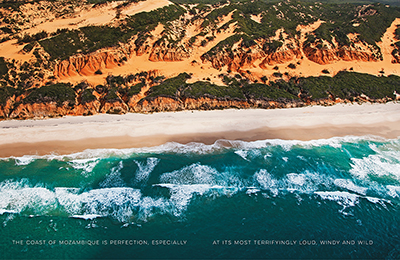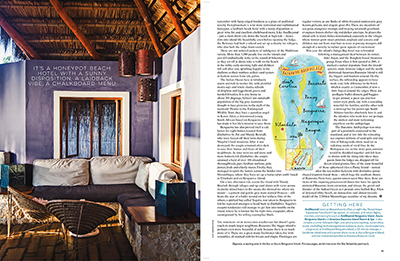 December 2015
South African Elle Decoration
Beautiful reportage of the House of Erik Pol in the South African Elle Decoration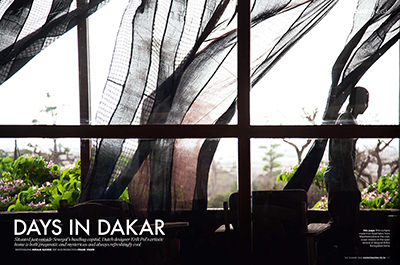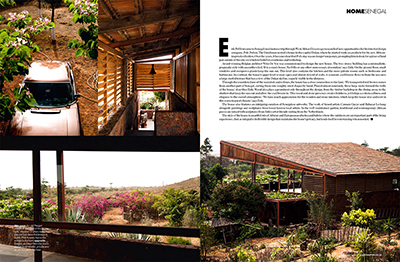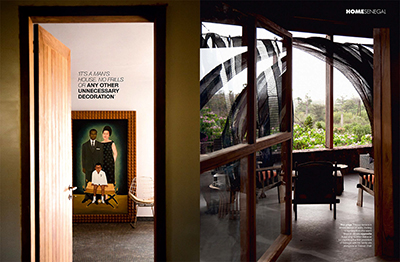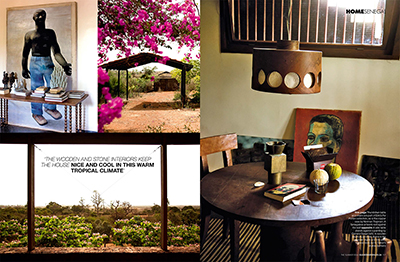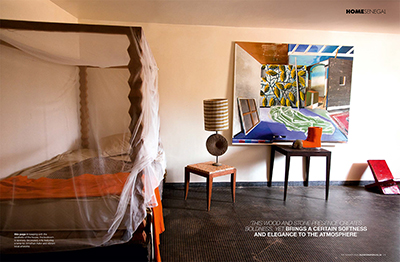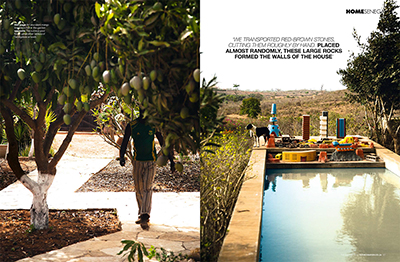 November 2015
Conde Nast Traveller
In the latest November issue my publication of Antiqua.
So colorful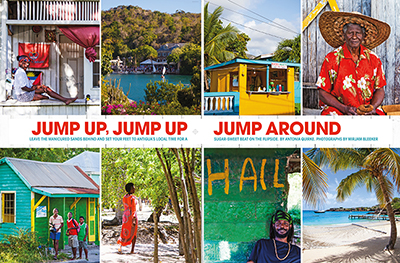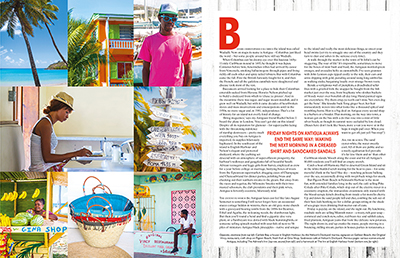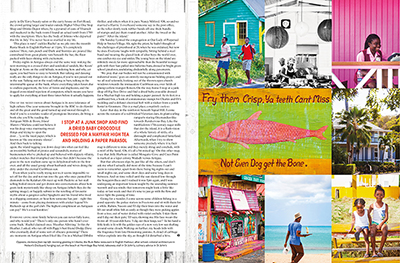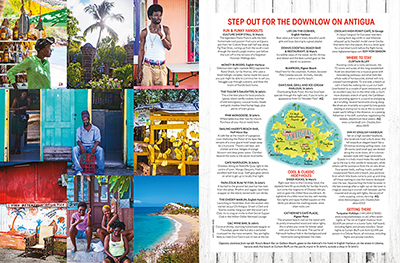 October 2015
KLM - Holland Herald - Buenos Aires
Buenos Aires in KLM's Holland Herald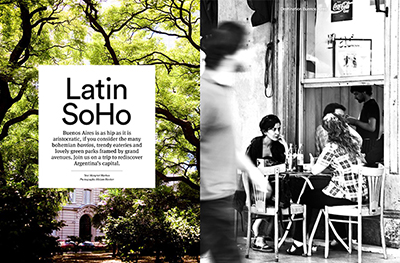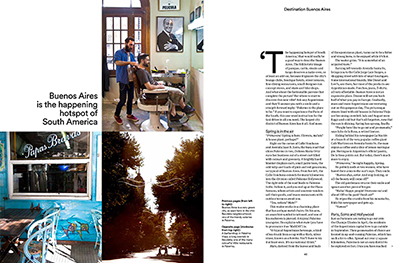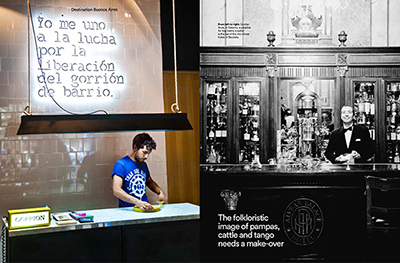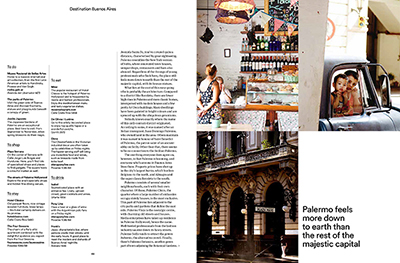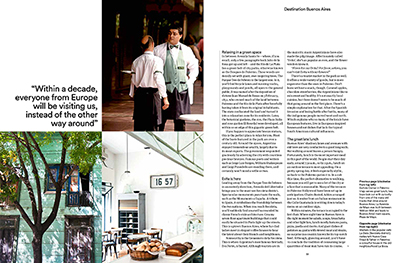 November 2015
the Weekender
The house of Andres Ferreyra in Cabo Polonio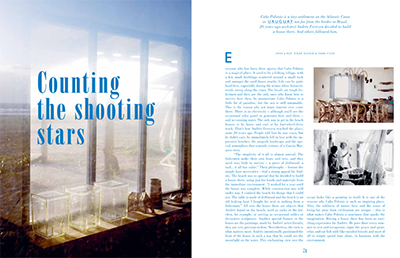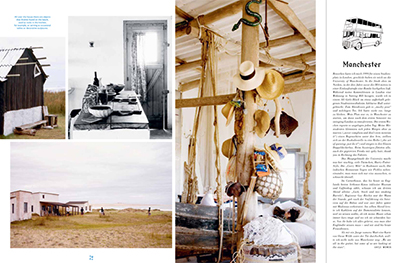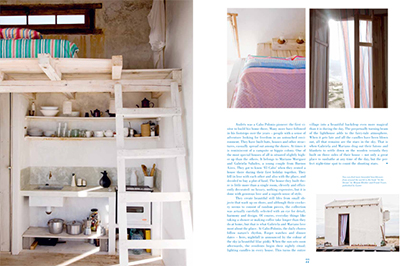 October 2015
Happi Home
Nice publication of the house of Carolyn and Mariano in Pueblo Garzon - Uruquay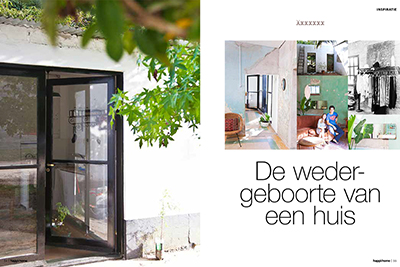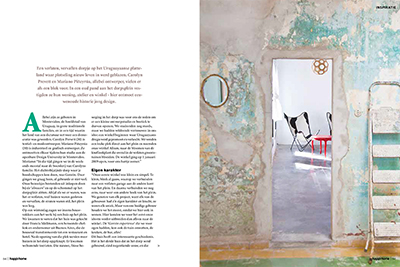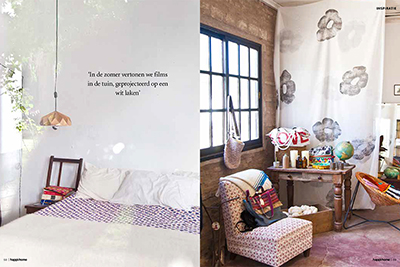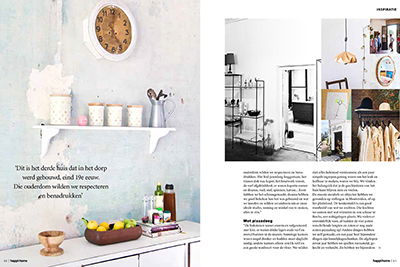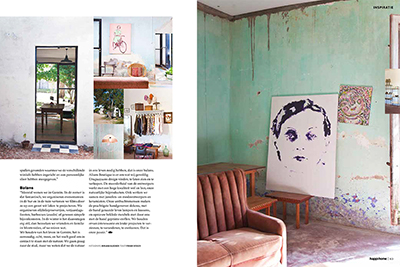 October 2015
Harper's Bazaar - Escape
In the October issue my publication of San Juan - Argentina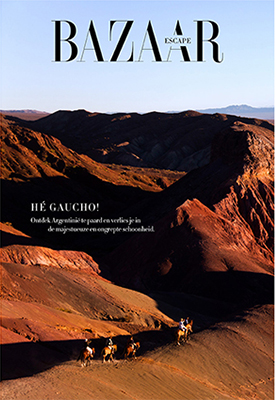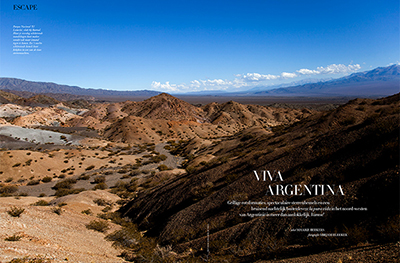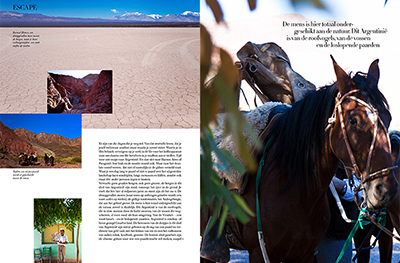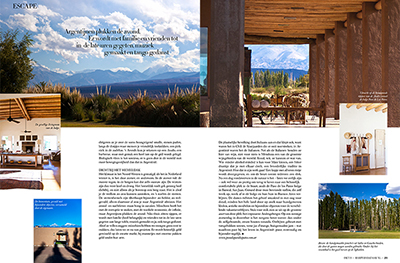 October 2015
KLM - Holland Herald
Bogota in KLM's Holland Herald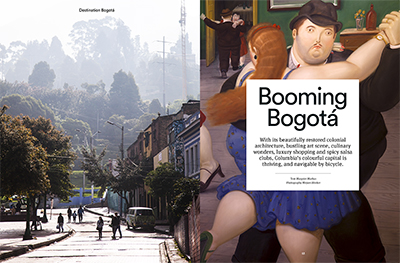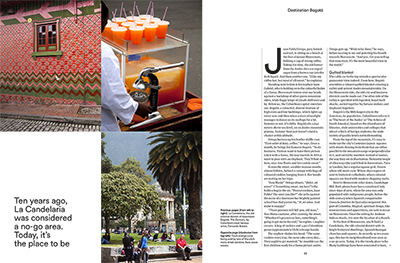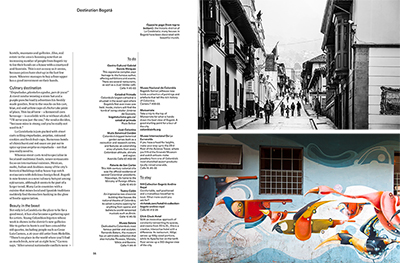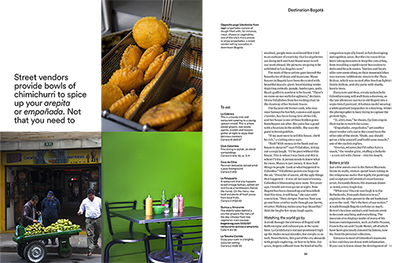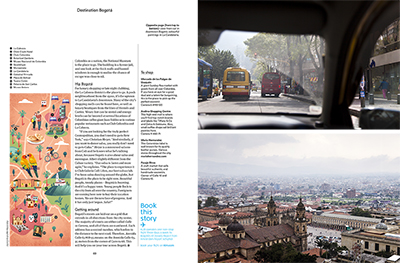 27 September 2015
Slideluck Amsterdam
This Sunday at 17.00 slideluck Amsterdam.
Here you can find more information and buy tickets.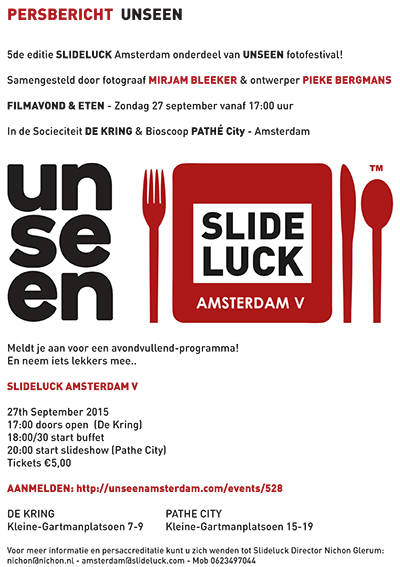 23 August 2015
The New York Times Style Magazine
Publication of the house and studio of Dutch design couple Scholten & Baijings.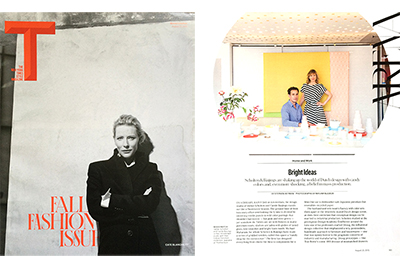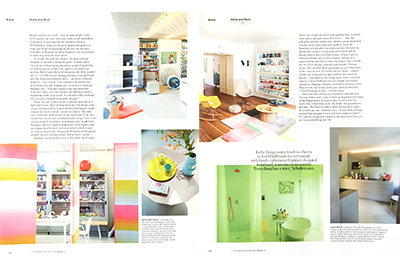 July 2015
Elle Decoration
Our San Francisco trip in the Dutch Elle Decoration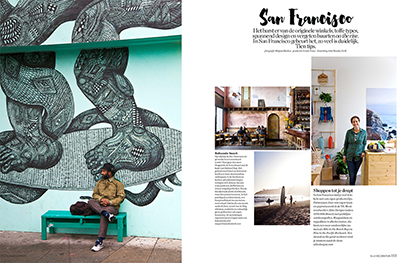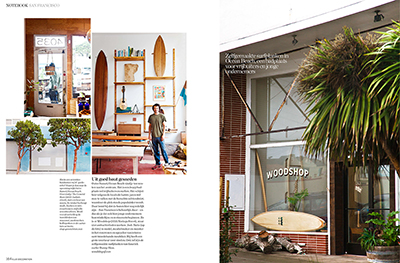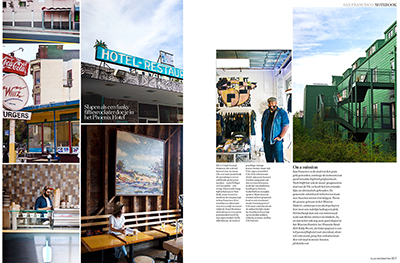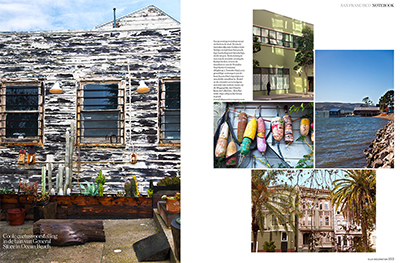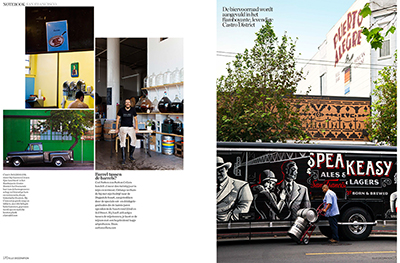 July 2015
Conde Nast Traveller - Mozambique
I went for the Conde Nast Traveller to Mozambique and had the chance to fly in an helicopter over the colorful sea during low tide.
I've never seen this natural bauty before.
The story will appear in the island issue beginning next year.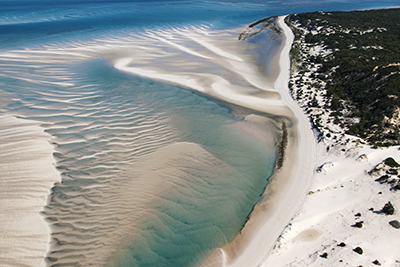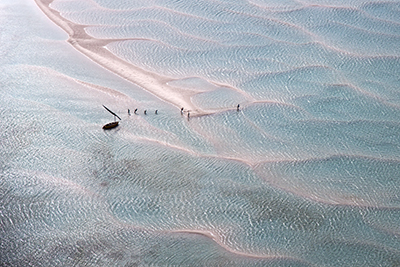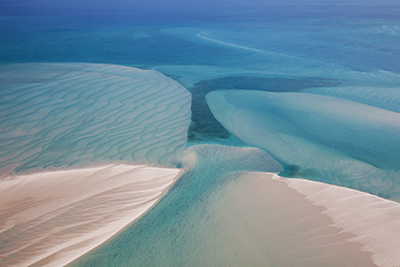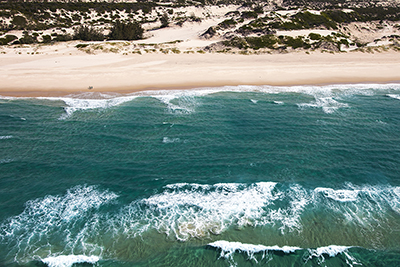 May 2015
Kinfolk Home
The house of Gabriel Sierra and Delcy Morelos in the new book KINFOLK - HOME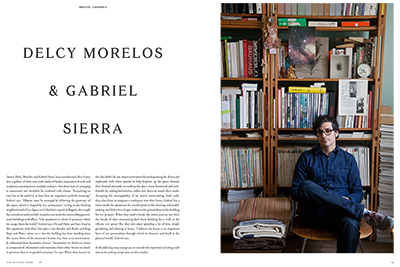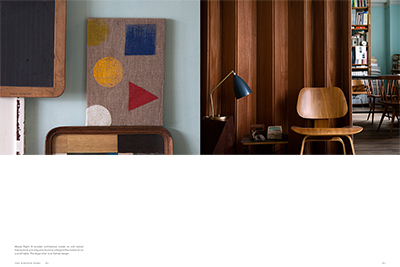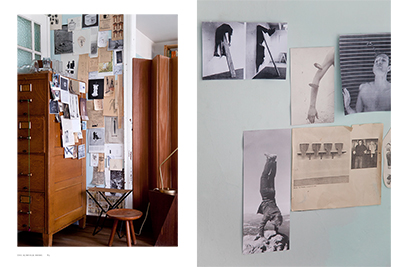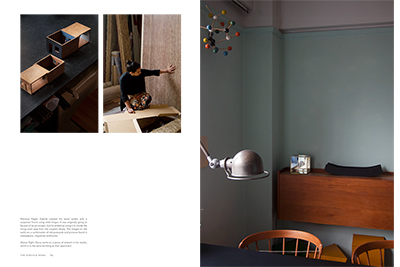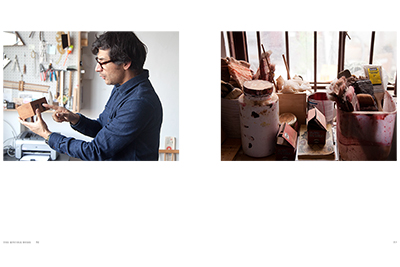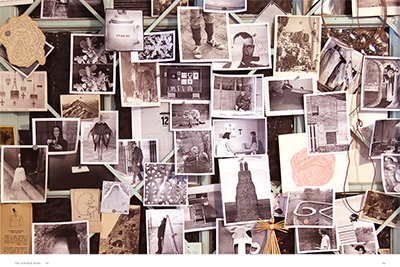 April 2015
Conde Nast Traveller - Antigua
I went for the Conde Nast Traveller to Antigua in the Carib. A little preview ...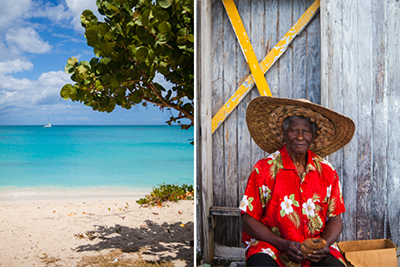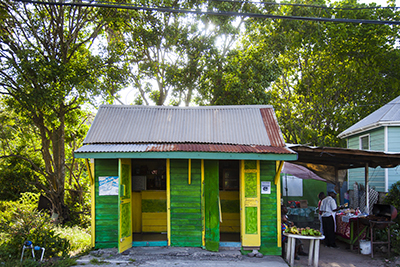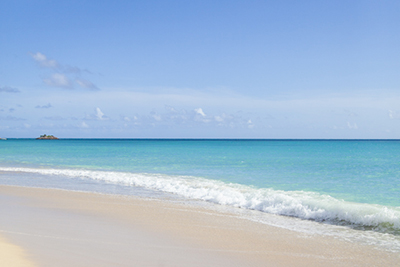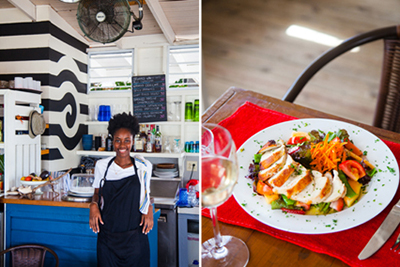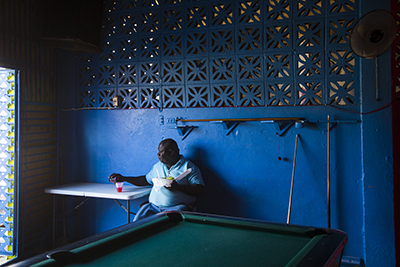 March 2015
ARGENTINA
Just back from an incredible trip through Uruquay - Argentina.
The feeling of good old times.
I visited this country so many times and especially because of the people and the landscapes it is every time again a special experience.
Special thanks to my lovely Argentine friends Nora, Silvestre, Pia, Delfina, Nicolas, Rafa, Andres y Marcela.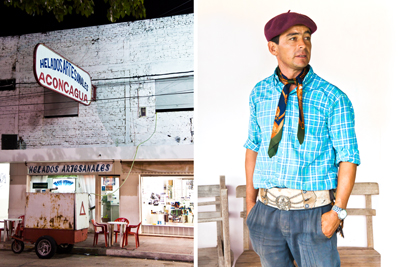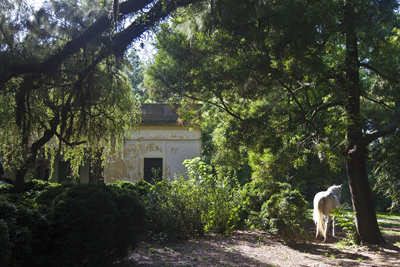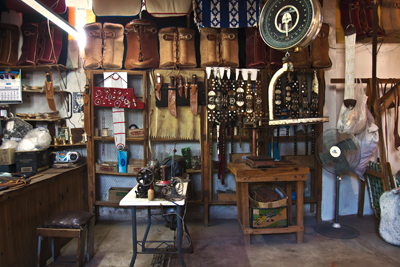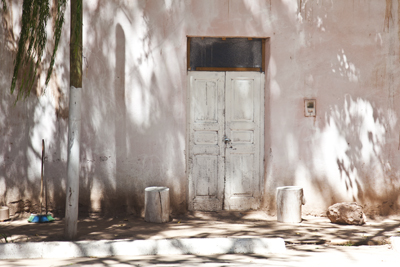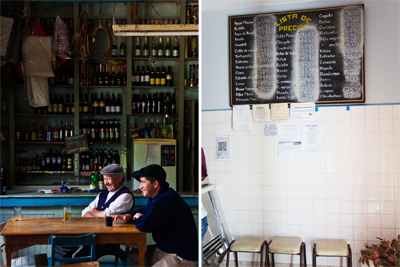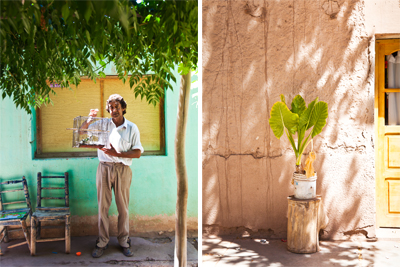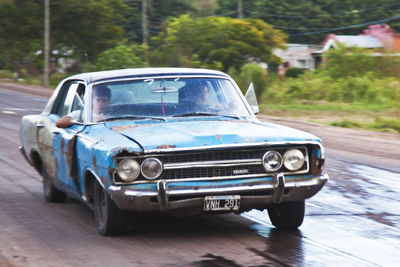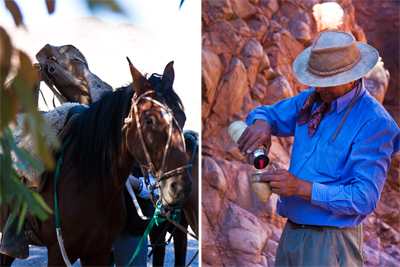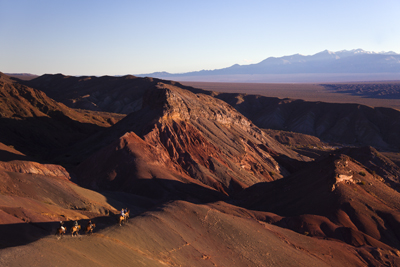 January 2015
HOLLAND HERALD - KLM
In the January issue of the Holland Herald - inflight magazine of the KLM - 8 pages Rio de Janeiro.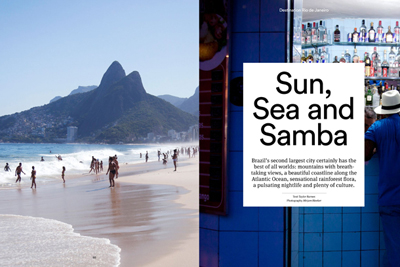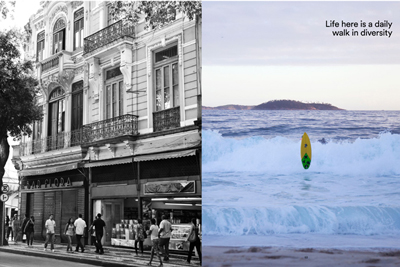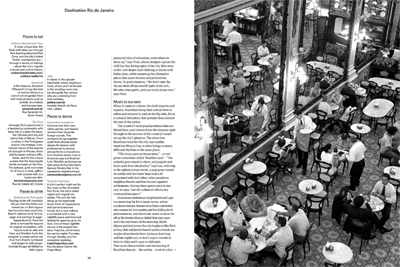 November 2014
TEXAS - MARFA
Just back from an amazing road trip through Texas, New Mexico and San Francisco.
We started in MARFA - An art oasis in a desert town.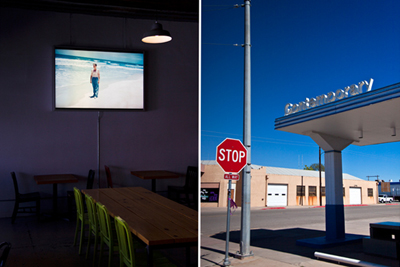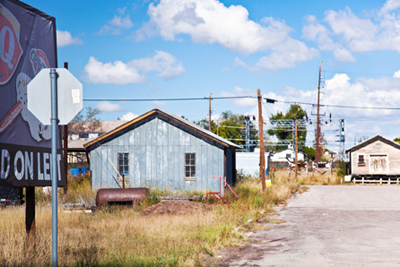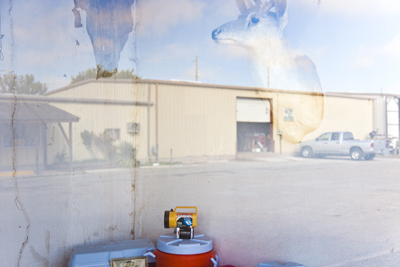 San Francisco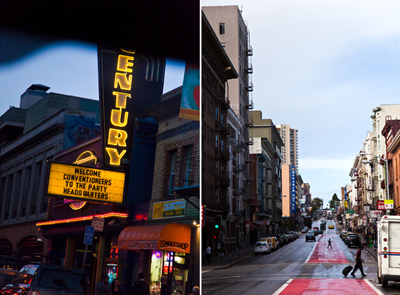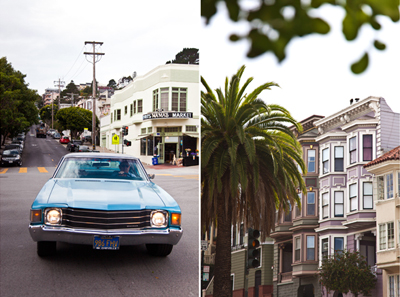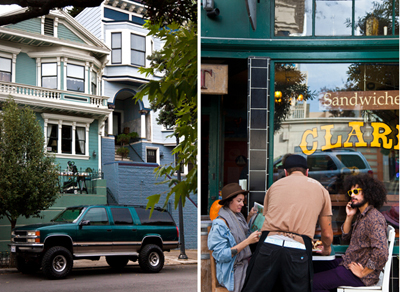 October 2014
LIBECO - new brochure
I work since years for Libeco, a Belgium company where they sell unique linen products.
For the new winter collection we photographed in an abandoned storage house.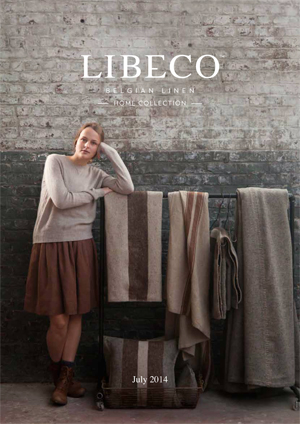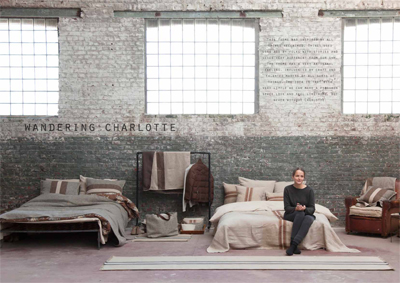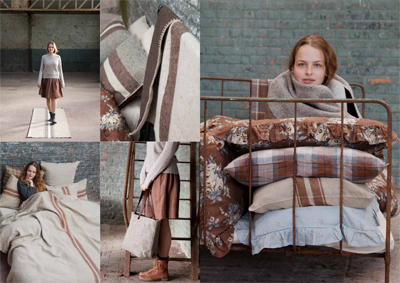 August 2014
STAPHORST - EXHIBITION MUSEUM STAPHORST
From the 1st of august I have a photo exhibition in Museum Staphorst.
This exhibition shows pictures from my book 'IN STAPHORST
About 20 years ago I spent about 2 years in this traditional village where the Staphorsters allowed me to photograph themselves in and around their houses.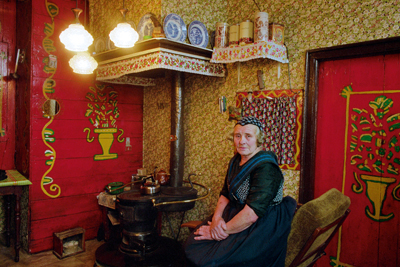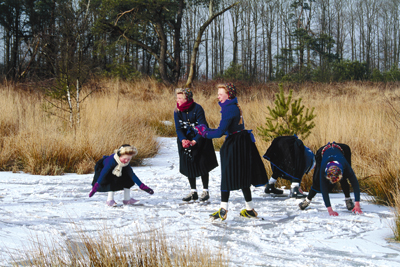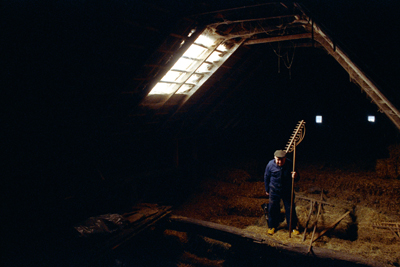 August 2014
COVER Conde Nast Traveller - Menorca
I got the cover of the August issue of the Conde Nast Traveller and also 8 pages publication Menorca.
See : Conde Nast Traveller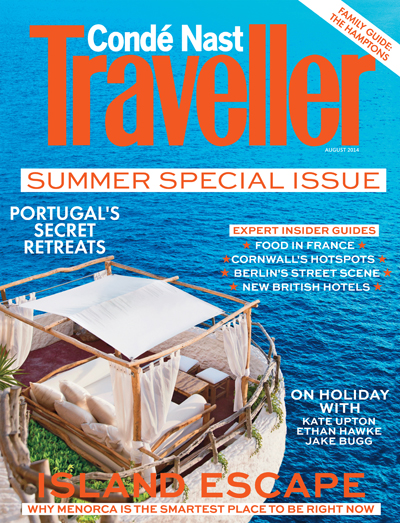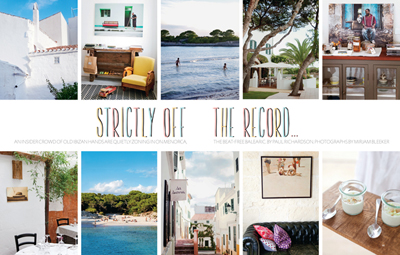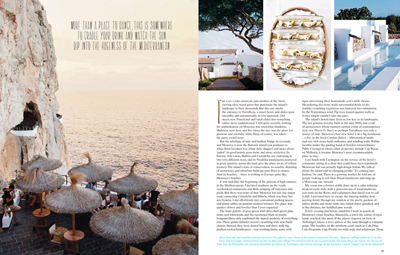 August 2014
HOLLAND HERALD - KLM
In the August issue of the Holland Herald - inflight magazine of the KLM - an announcement about my book 'IN STAPHORST'.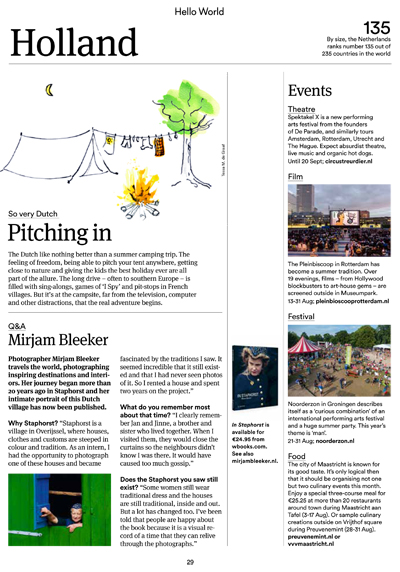 August 2014
ELLE DECOR ITALY
In the August summer issue of the Italian ELLE DECOR 8 pages about our new book 'AT THE OCEAN'.
See : Elle Decor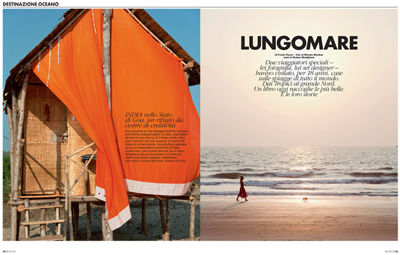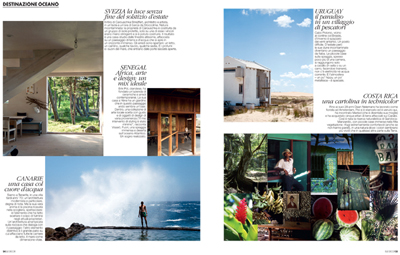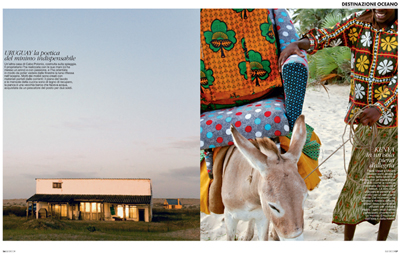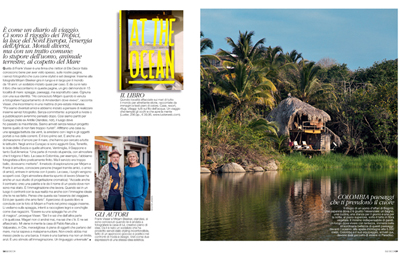 August 2014
ELLE DECOR ITALY
In the August summer issue of the Italian ELLE DECOR 16 pages Colombia. The summerhouse of architects Guillermo Arias and Luis Cuartas in Honda and the new Click Clack hotel in Bogota.
See : Elle Decor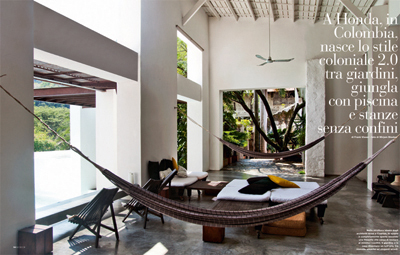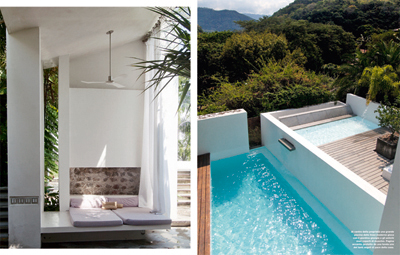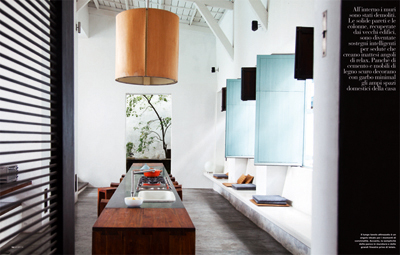 July 2014
NEW BOOK : AT THE OCEAN
For more than 18 years me and designer Frank Visser have travelled around the world together, often without a fixed plan, seeking adventure and beautiful houses. On our travels, we visited the homes and holiday retreats of some fascinating people on or at the beaches of various oceans and seas.
Thanks to Luster publishing and graphic designer Madeleine Wermendol we could make this beautiful book on which I'm very proud.
This book is for lovers of interior design, but also for travellers and for everyone who likes to dream of a life elsewhere.

For more info : Luster publishing
And for a look at the book : www.mirjambleeker.nl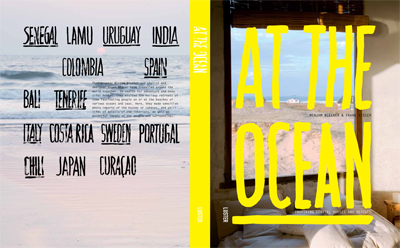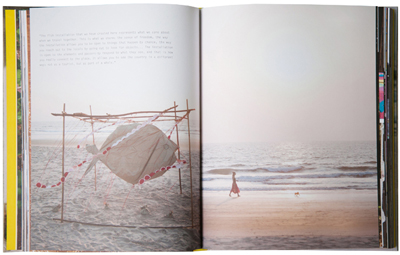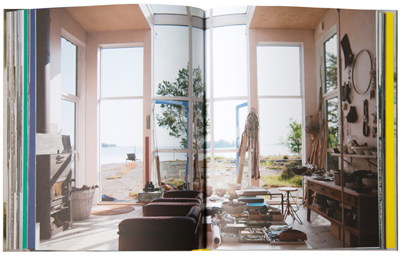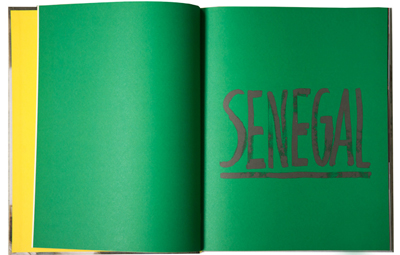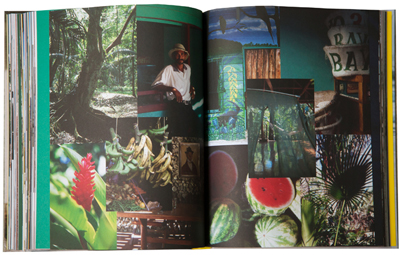 19 June 2014
Russian Revival in FOUR SEASONS MAGAZINE
In the latest issue of the Four Seasons Magazine my publication about Russian Food in moscow.

Also on their website : A Russian culinary revival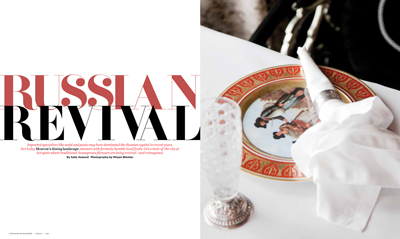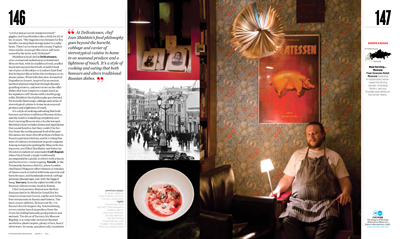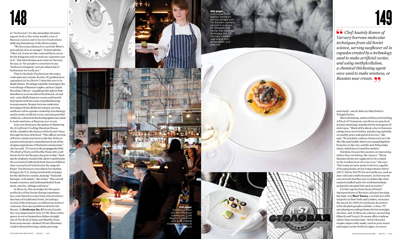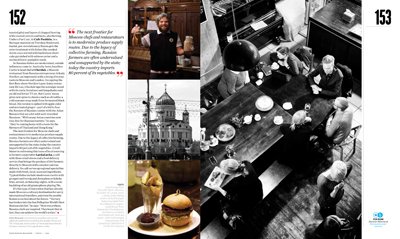 28 April 2014
Dusschera Festival in India
Heritage Travel is organizing a unique trip with me as a professional photographer and Arie Jan Laan as experienced tour operator.
This 16-day tour takes you along various locations of the Hindu festival Dusshera.

For more info : Heritage Travel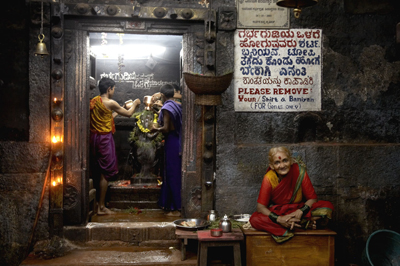 11 April 2014
Conde Nast Traveller - Koh Lanta
Koh Lanta in the May issue of the Conde Nast Traveller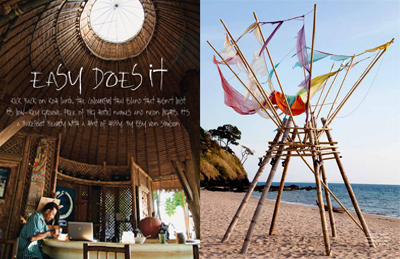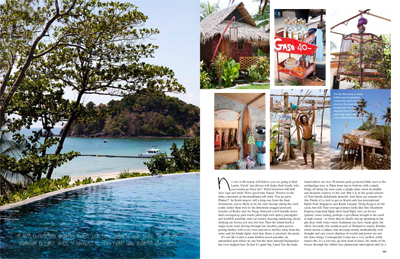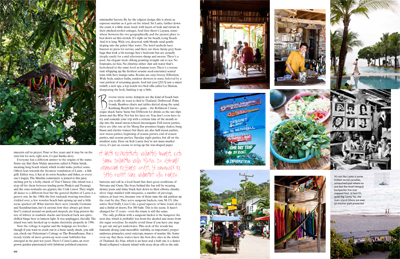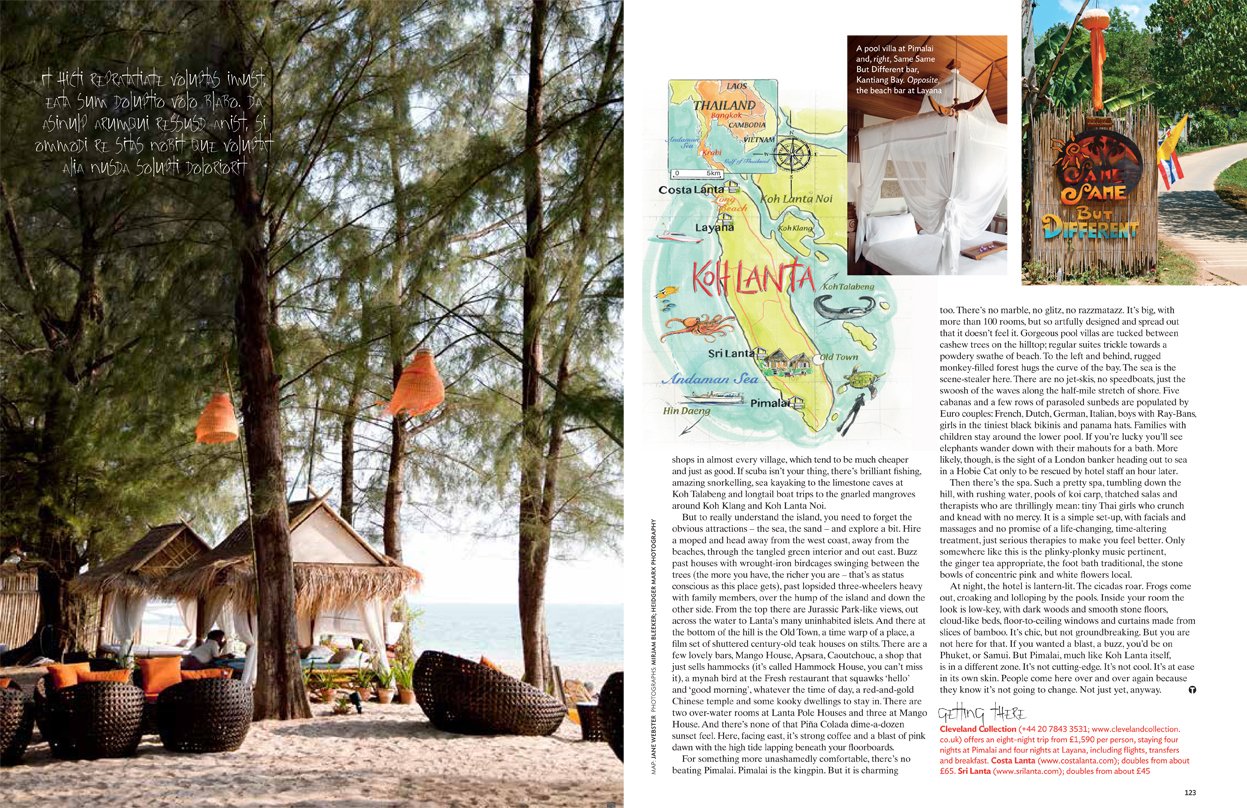 11 February 2014
just back from Colombia ....
We are just back from Colombia where we met some wonder-ful and inspiring people. After many years of insecurity the country is now ready to be explored. It has so many beautiful places to discover.

We photographed the house of Simón Vélez, the famous architect who works with bamboo, the vacation house of Guillermo Arias and Luis Cuartas in Honda, a rural village about a 4 hour drive from Bogota, the apartment of artists Gabriel Sierra and Delcy Morelos in downtown Bogota, a wonderful hotel on the beach close to Santa Marta called Barlovento and the new Click Clack hotel in Bogota.

Thanks to our wonderful friend Mariana Shuk who helped us so much and introduced us to all of these wonderful people.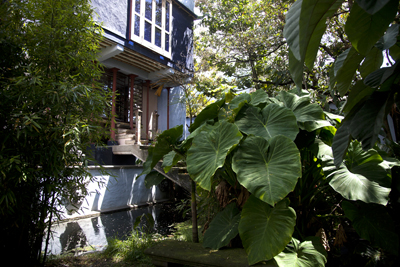 House of Simón Vélez in Bogota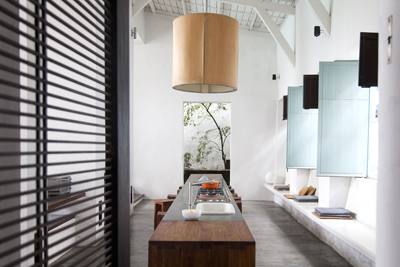 Vacation house of architects Guillermo Arias and Luis Cuartas in Honda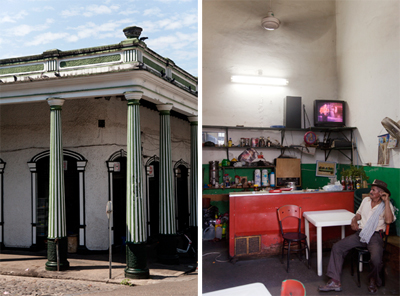 Honda village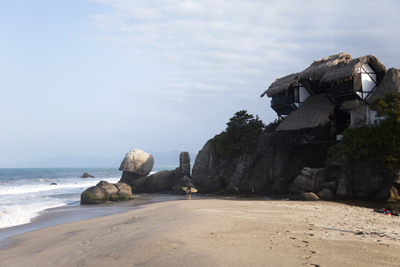 Barlovento close to Santa Marta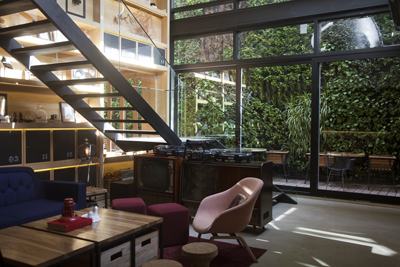 Click Clack hotel in Bogota

22 January 2014
NEW BOOK RELEASED - IN STAPHORST
YES!! a new book! 'IN STAPHORST'.

Full with pictures which I took about 20 years ago.When I was around 28 years old I spent 2 years in this traditional village in Holland. The people allowed me in their houses and personal life. The result was for years hidden in my cupboard. Now W-Books has published it.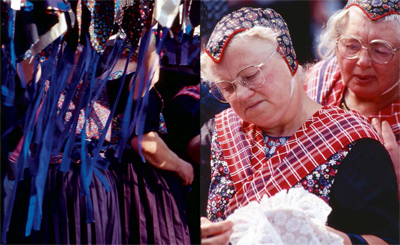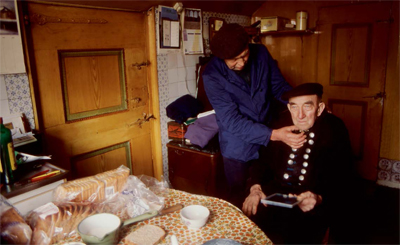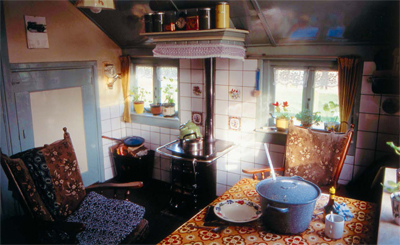 17 January 2014
AT THE OCEAN - inspiring coastal homes around the world
In the new brochure of Luster Publishers an announcement of our new book 'AT THE OCEAN' which will appear in the spring.
A book which I made together with Frank Visser and which will include many reportages of vacation houses we made through the years.
A book for interior lovers but also for travelers and anyone who wants to dream about a life elsewhere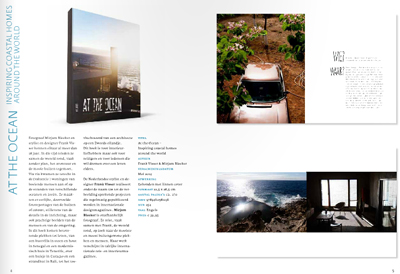 11 November 2013
Stentor newspaper
Today a big interview about me and my new book called 'IN STAPHORST' which will appear in January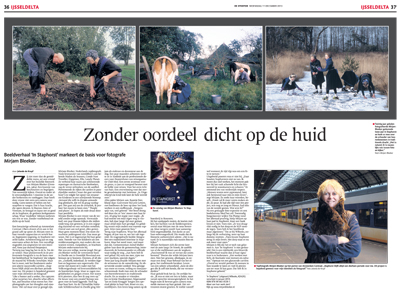 28 September 2013
Volkskrant magazine
Today 5 pages in the 'VOLKSKRANT MAGAZINE' of the studio of Pieke Bergmans in Tilburg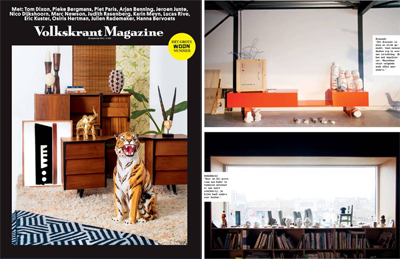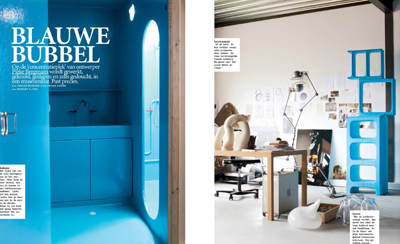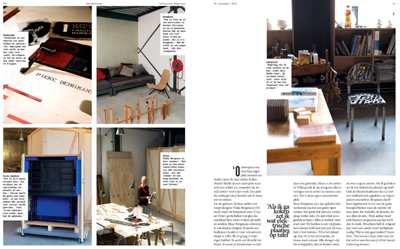 August 2013
Rio de Janeiro
Just back from Brasil. First to Sao Paul for the Design fair and after that we had time to rent a car to drive to Rio.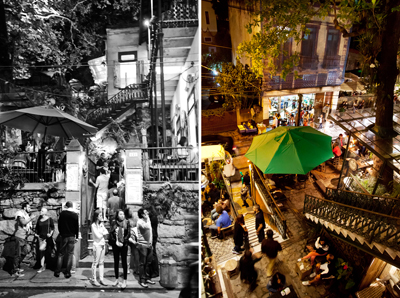 We arrived in Santa Teresa on the 18th of August. All the art galleries in this Bohemian neighbourhood opened their doors this weekend. Lots op people and music in the streets. A beautiful arrival !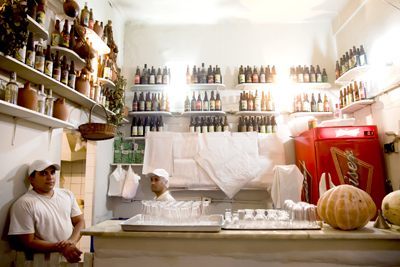 Bar Do Arnoudo in Santa Teresa famed for quality dishes from Brazil's north-east.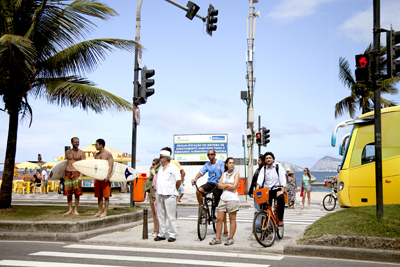 Ipanema beach.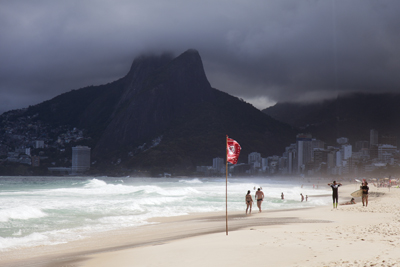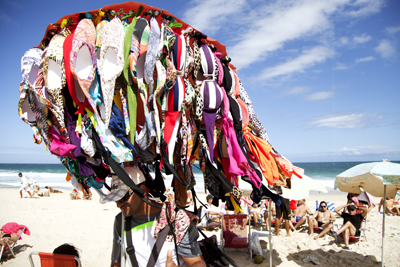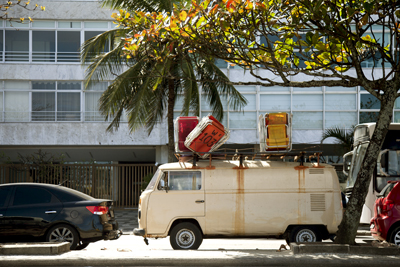 July / August 2013
The Weekender
Every 3 months appears 'The Weekender'. An independant magazine about Living, Travel, Food and Nature.
In this issue our feature about the houseboat of Arne van Herk and Sabien de Kleijn.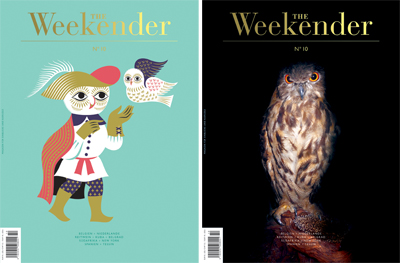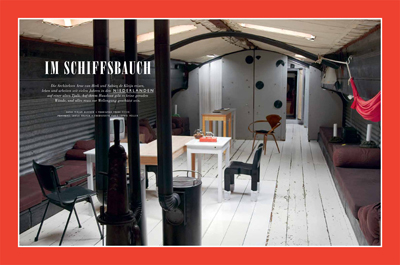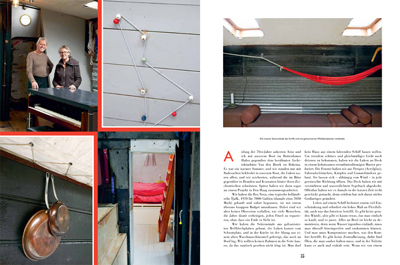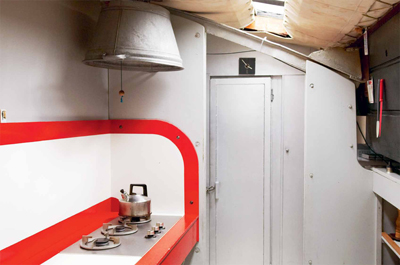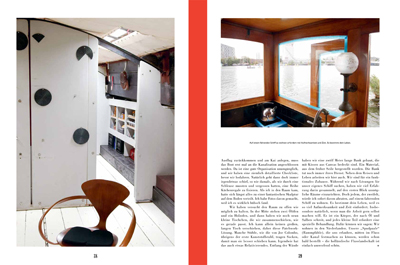 Summer 2013
Book vacation homes
This summer we are going to photograph several special vacation homes for our new book which will appear next spring.
We will visit Spain, Tenerife, Portugal and Italy.
Already a small taste of a house we recently photographed in Senegal.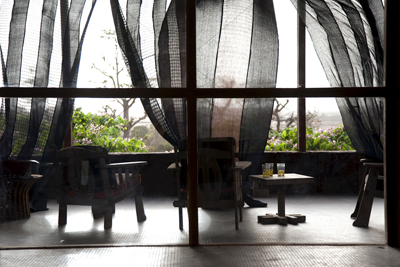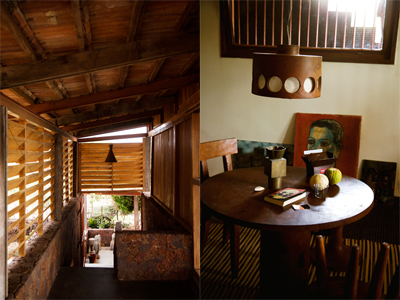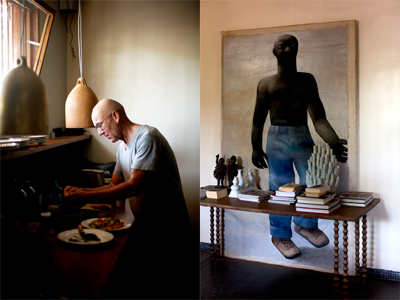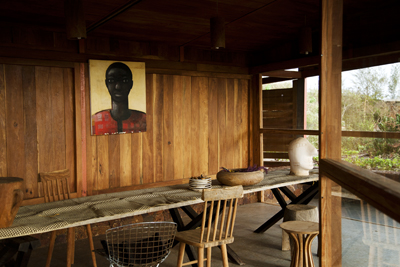 April 2013
Koh Lanta
A taste of another beautiful story that I have just made for the Conde Nast Traveller. This time in Thailand - Koh Lanta.
It will most likely appear in the September issue this year.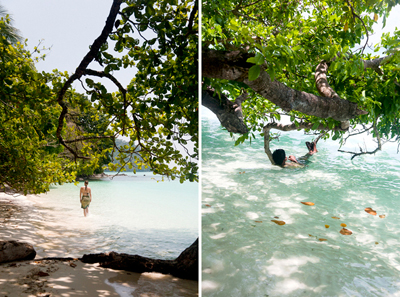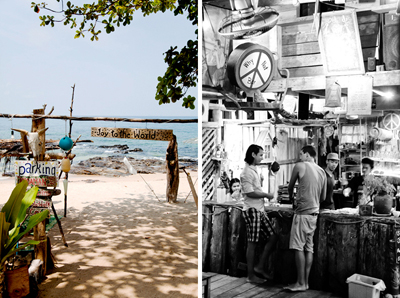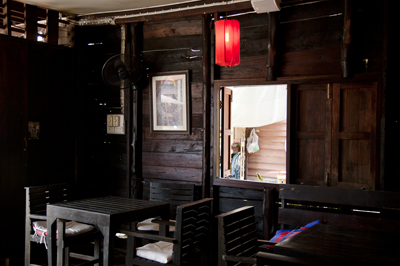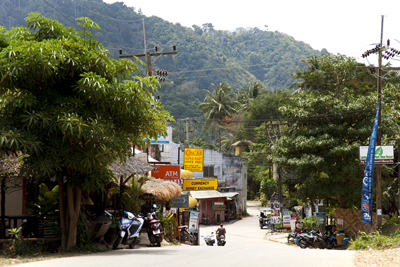 April 2013
Thailand - Koh Lanta - Muay Thai
During our trip in Koh Lanta, Jimmy .. the leisure man of hotel Layana, took us for an evening Thai boxing in town.
What an experience !!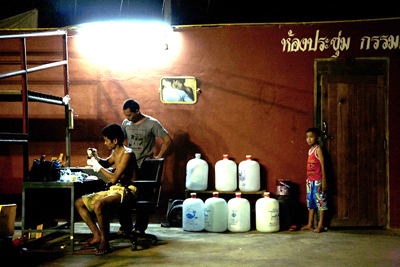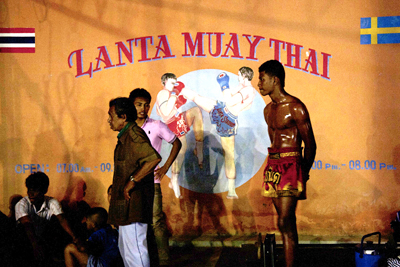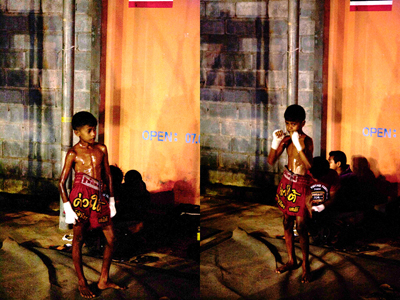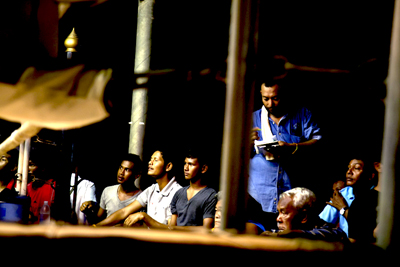 4 April 2013
on the cover of the Conde Nast Traveller
I have the cover of the latest issue of the English Conde Nast Traveller. Today in the bookstores. Inside my story about Alacati in Turkey.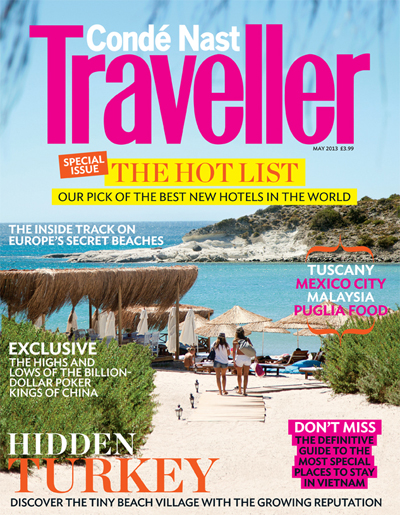 4 April 2013
Conde Nast Traveller - Alacati
Today in the bookstores. 8 pages about Alacati in the English Conde Nast Traveller. A new unkown spot on the coast close to Izmir.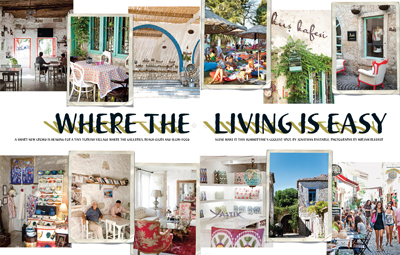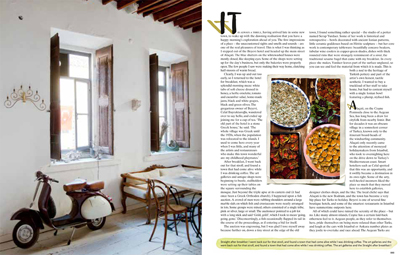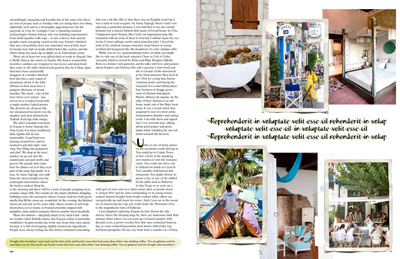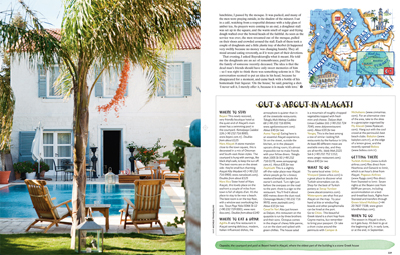 March 2013
publication HOME magazine
The Italian 'HOME magazine' publishes 12 pages on Studiomie.
Beautiful, thanks !
More information about Studiomie and their wonderful B&B : www.studiomie.be
NU architectuuratelier : www.nu-web.be/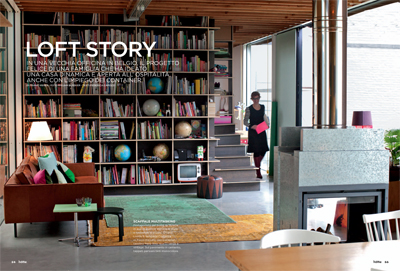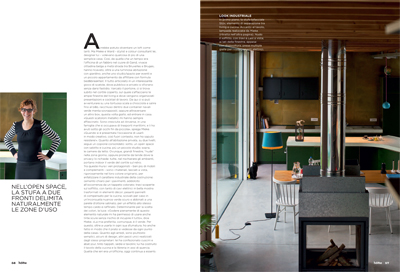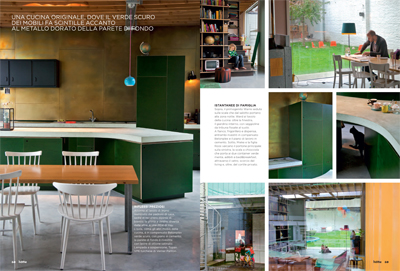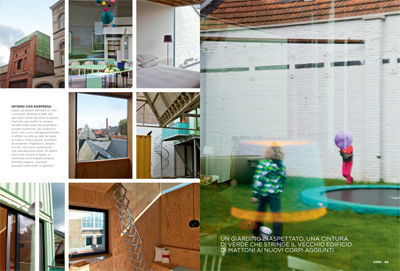 February 2013
Wonderbag - Happinez
For a story for Happinez magazine I went to Kenya to Laikipia.
We went to do a story about 'the wonderbag'.
A beautiful initiative by a South African lady called Sarah Collins.
A Wonderbag is an insulated bag in which people can cook anything from meaty stews or vegetable curries to simple rice and soups. You heat up your pot of food on the stove, kick-starting the cooking process, and then place it in the Wonderbag.
"It works. It's happening. It changes lives. It makes practical, environmental and commercial sense."
Sarah Collins
The whole article will appear in the new Happinez special - 'happi food' which appears in April.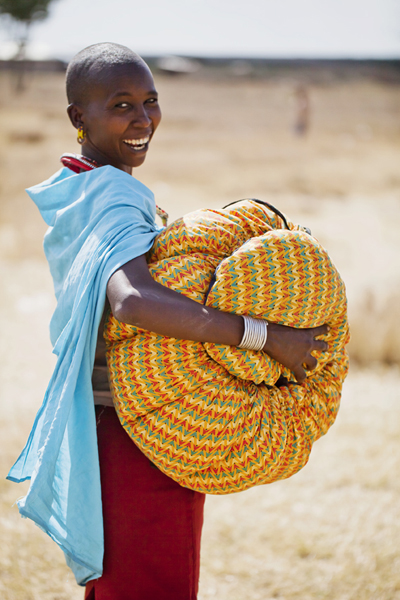 January 2013
Belgium
A new interior.
The home and studio of Fien Muller and Hannes Walraven.
An artist - designers couple from Gent, Belgium.
Here you will find the whole story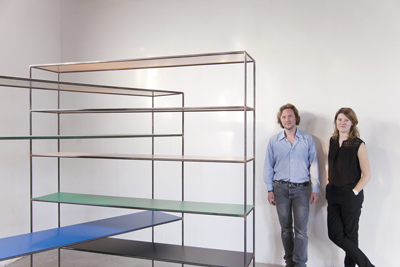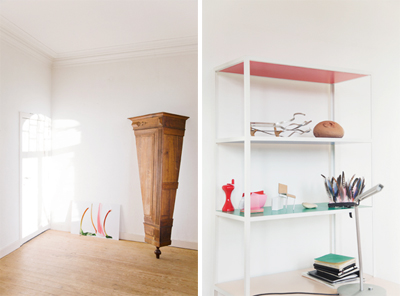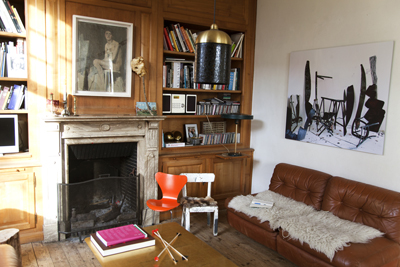 January 2013
Senegal trip
Untamed Travelling is a customized specialist for trips to Africa, the Indian Ocean and Latin America.
They organize a trip where you go with me as a photographer.
It will be in May to Senegal.
Here you will find more information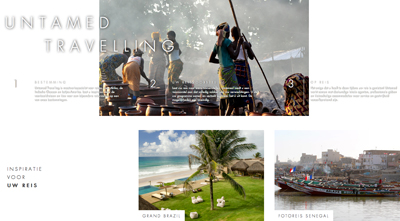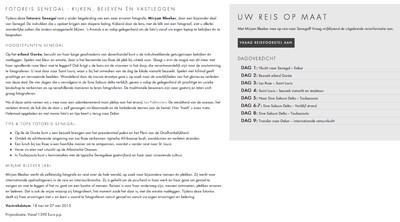 December 2012
'Muine' magazine - Korea
The Korean magazine 'MUINE' published a small article about Pieke's Metamorphosis.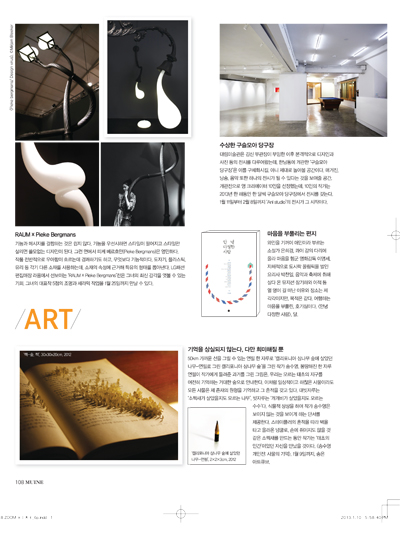 4 - 9 December 2012
MIAMI beach
DESIGN MIAMI
I photographed the work of Pieke Bergmans 'METAMORPHOSIS' during the Design Miami fair on Miami Beach.
She had a solo exhibition presented by Venice Projects.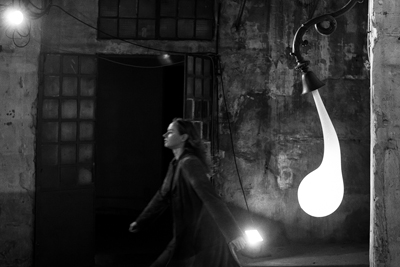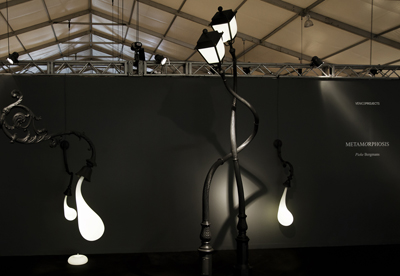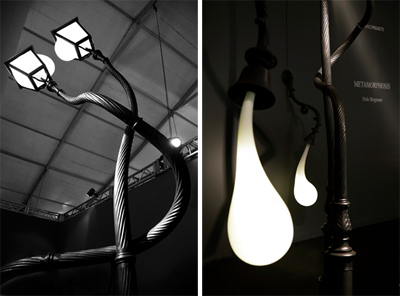 3 November 2012
Staphorst
20 years ago I started my career in Staphorst. I photographed this village during 2 years. From a cautious approach and taking time, people allowed me in their homes and lives.
I made a portrait of a village where time seemed to stand still.
Since today there is a website, on which you will find all the material ever appeared about this traditional village in Holland.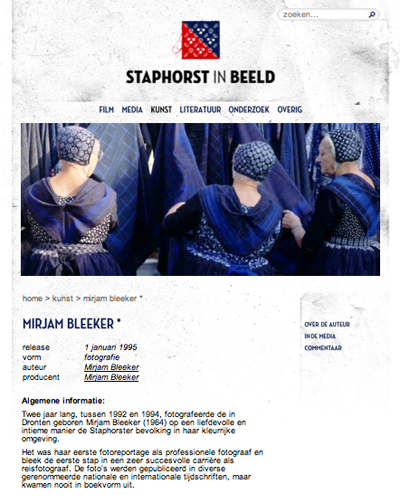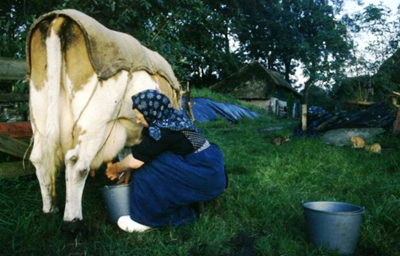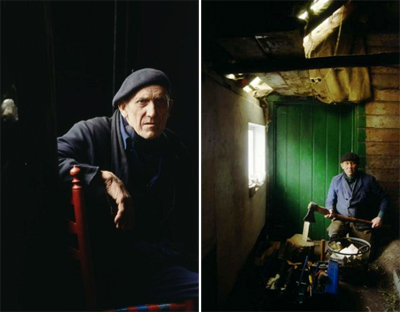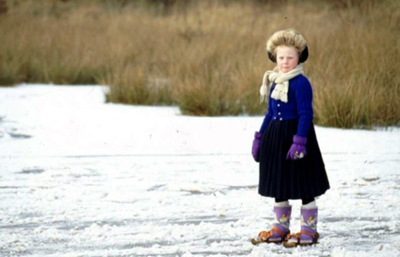 28 October 2012
Knokke
Today is the launching of the new book of Luster.
'North Sea Living'
A book with 15 different interiors along the Northsea, in Belgium and Holland.
I photographed the 2 interiors in Holland, Vlieland.

Here you will find more information about the book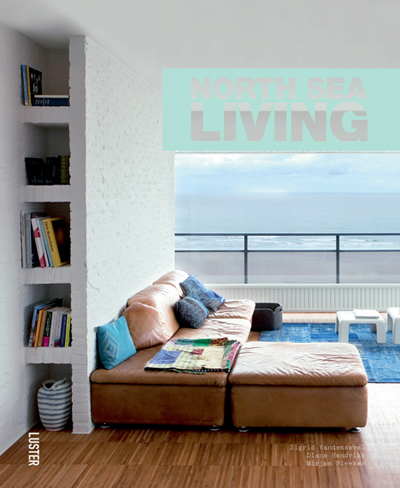 .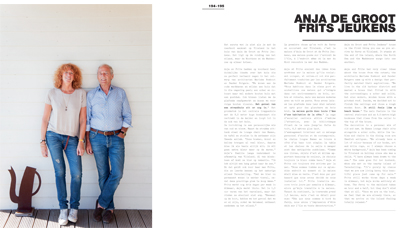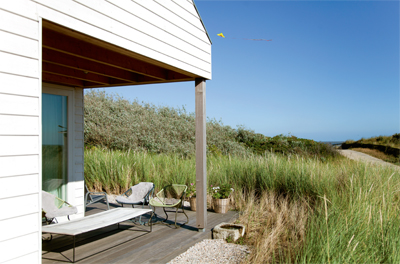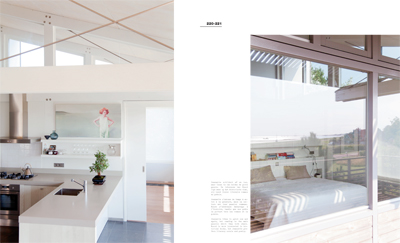 September 2012
Grazia CASA
In the September issue of the Grazia CASA a whole page about our book 'Dutch architects and their houses'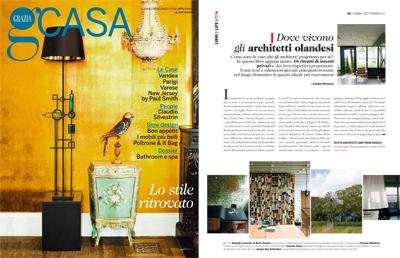 September 2012
Four Seasons Magazine
The new 'Four Seasons Magazine' is out with 12 pages of my trip to Geneva and la Chaux de Fonds. All about watchmaking.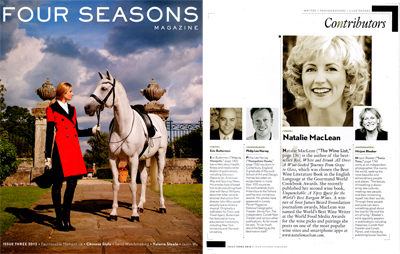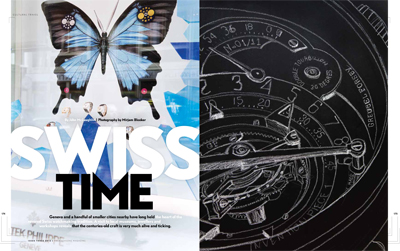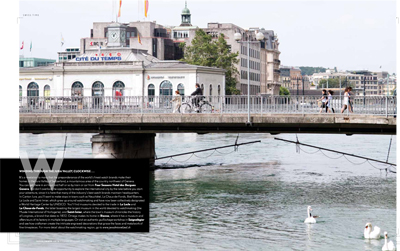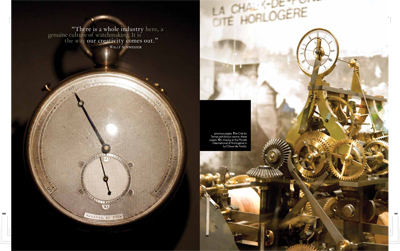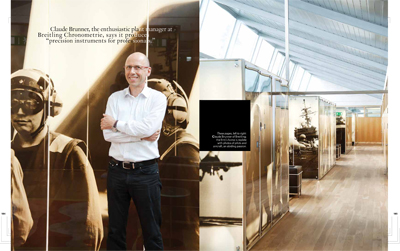 August 2012
RUM interior
In the August issue of RUM interior 9 pages with the house of Eline Strijkers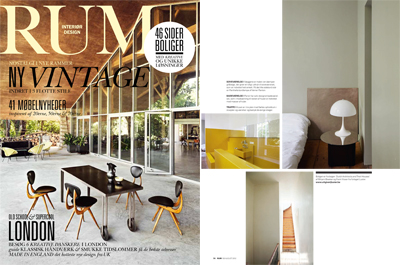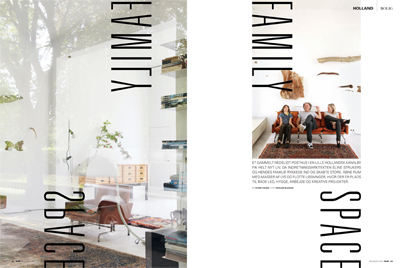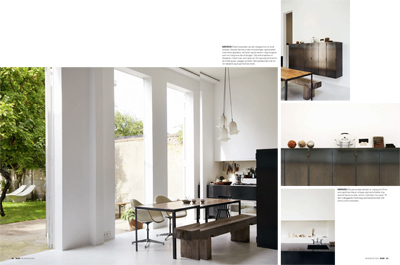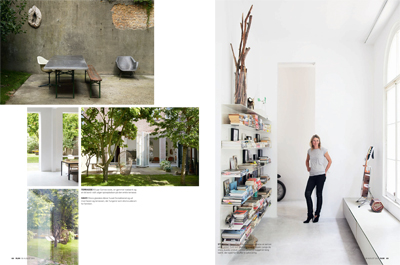 August 2012
Alacati
For the English 'Conde Nast Traveler' I went to Alacati in Turkey.
An 'undiscovered' lovely place along the coast.

Probably be published in the spring.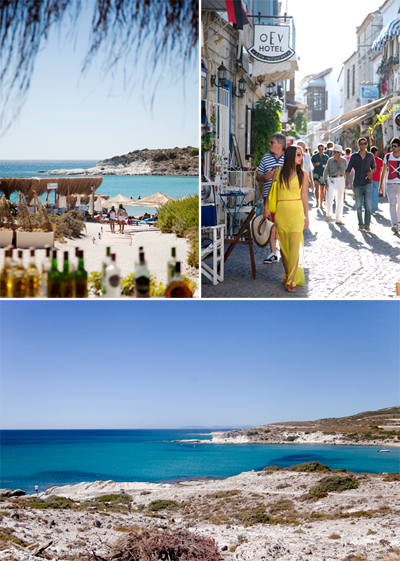 August 2012
Australia
In the latest issue of the Australian 'Vogue Living' a very nice announcement about our architects book.
Thanks a lot !
'DUTCH ARCHITECTS AND THEIR HOUSES by Mirjam Bleeker ( Luster )
Here, 16 Dutch architects and designers in urban and rural dwellings, old or newly built, tell of the elements that made these into their own homes. What shines through on every page is a sense of cohesion and harmony from thoughtful attention to the placement of every detail.'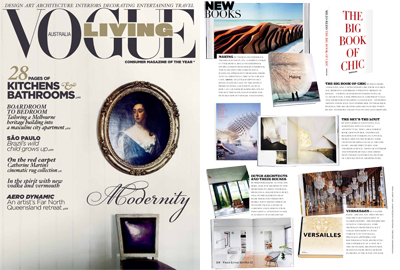 6 August 2012
Uganda
With four of my best friends I went for a big trip through Uganda for 3 weeks.
Today we are going to meet the gorilla's in the Bwindi Impenetrable Forest in the Southwest of Uganda.
A 2 hour walk steeply high up in the mountains brings us to the 'Mubare group'. A young group of 6 gorillas with one silverback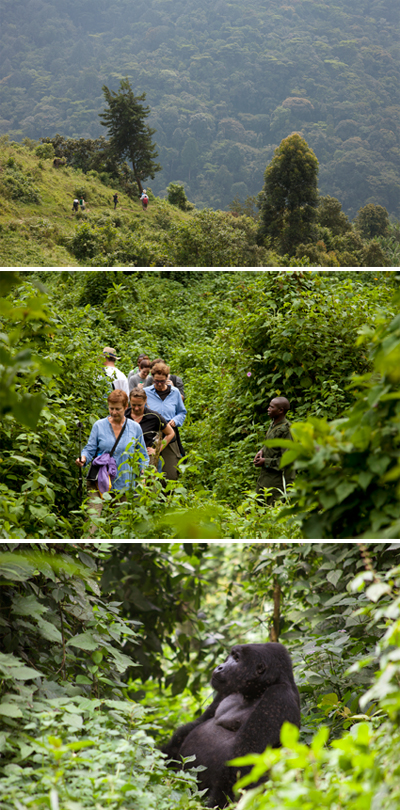 July 2012
Barcelona
In June I was in Barcelona and met Andrew Trotter, the owner of a fantastic blog which I'm following for a while.
We chatted and I gave him our book as a present.
In July he surprised me with this piece on his blog.
Thank you so much Andrew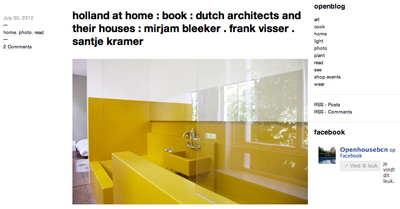 July 2012
The Netherlands
In the latest issue of 'Happinez' our story about the Achuar in the Amazone - Equador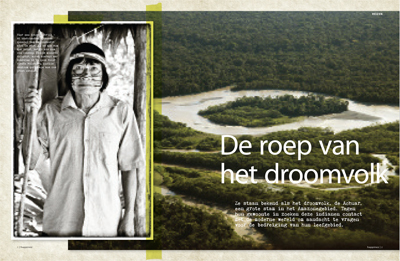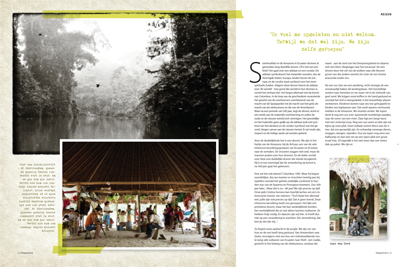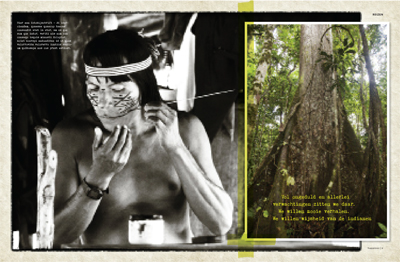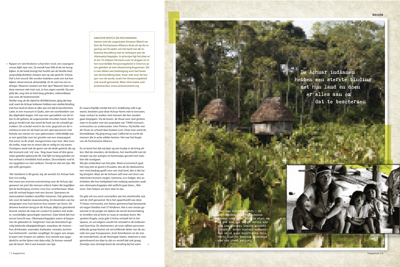 June 2012
Porto

I photographed the hotel 'Casa Do Conto' in Porto.
The stunning result of a restoration project that converted a 19th century middle class home in Porto, Portugal, to an exclusive and bespoke urban hotel.
The dutch ELLE DECORATION is going to publish it in their December issue


June 2012
Amsterdam
I photographed the work of Pieke Bergmans
In the June issue of the 'Residence' 6 pages and a nice piece about our 'Mamita' book.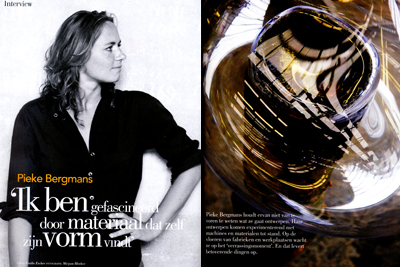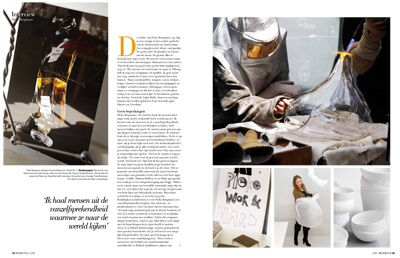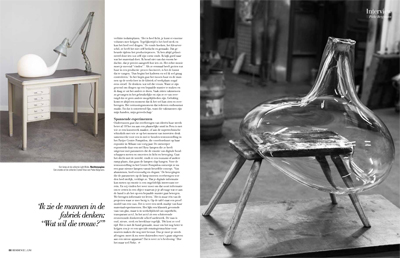 11 May 2012
Amsterdam
Yesterday we had the book presentation of our new book 'Dutch architects and their houses' .
Almost all the architects came to see the result.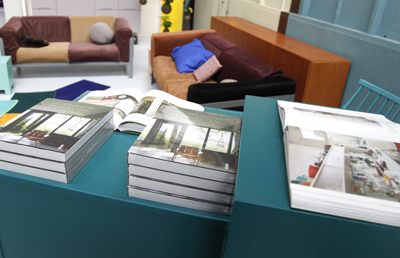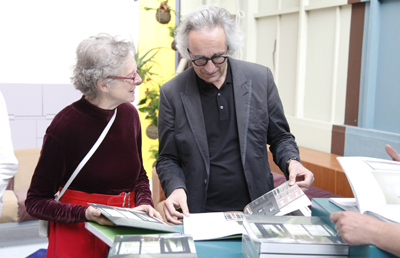 Sabien de Kleijn and Jeroen van Schooten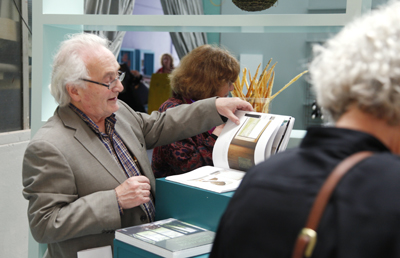 Herman Hertzberger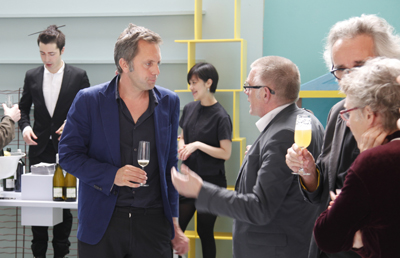 Marc Verhagen of Luster publishing

10 May 2012
Amsterdam
Today is going to be our book launching at Studio IJM in Amsterdam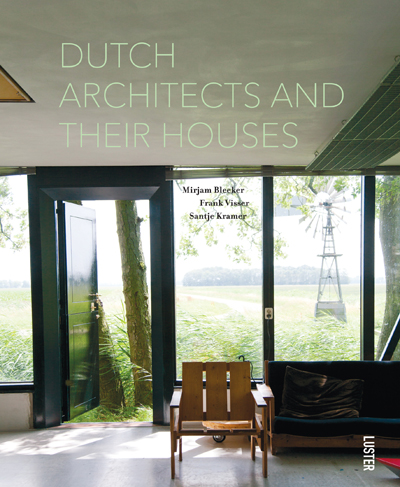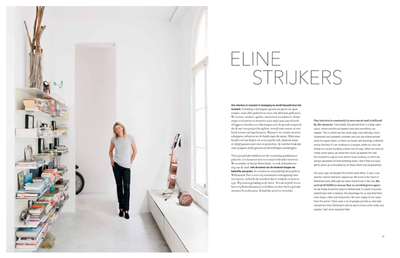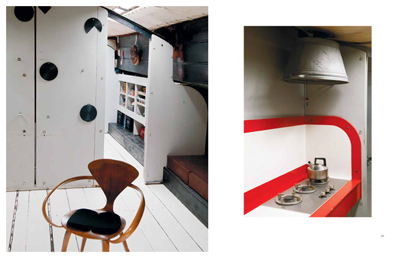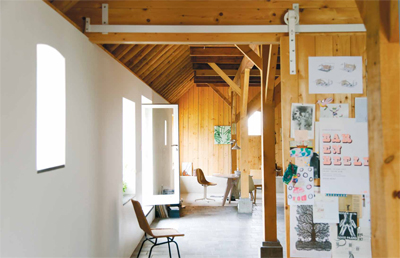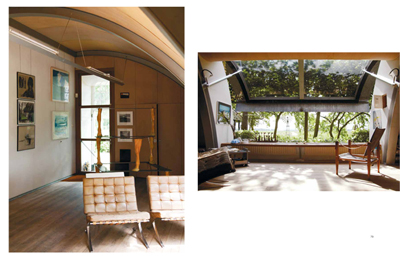 You can order the book through www.lusterweb.com

17 April 2012
Amsterdam
Today appeared a wonderful publication about our 'Mamita' book on the online version of one of our biggest newspapers.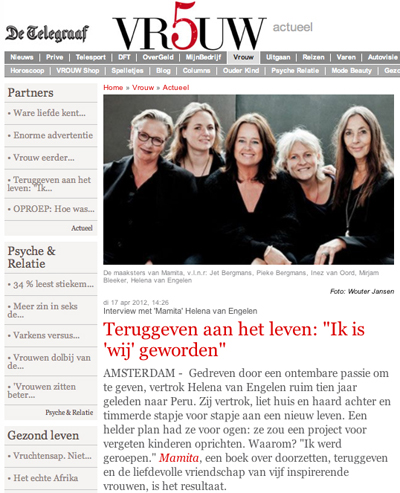 16 April 2012
Antwerp

On the website of Luster you can already have a look inside our new book.
I'm very happy with it. It became a beautiful mix of inspiring houses.
There is already an possibility to order the book.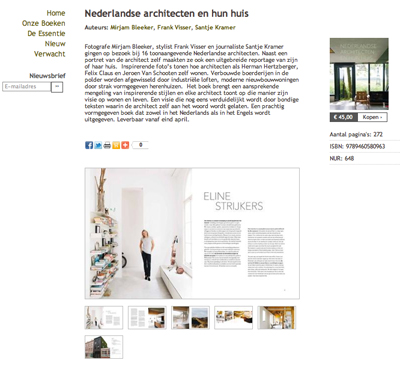 13 April 2012
Amsterdam

The info sheet about our new book 'Dutch architects and their houses'.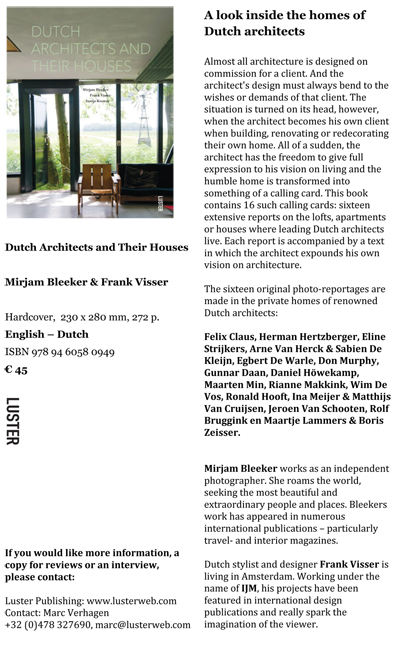 10 April 2012
Amsterdam

They are printing my next book about 'Dutch architects and their houses'.
WOW !!! Two books in a few months.
This will be the cover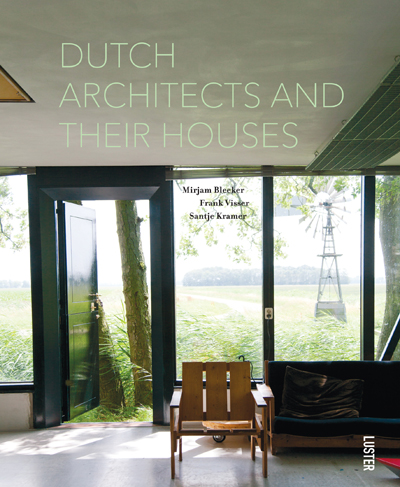 29 March 2012
Amsterdam

Especially for this project and book I made my first movie.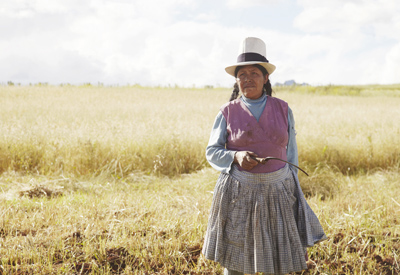 30 March 2012
Amsterdam

The book presentation yesterday was a big success.
About 200 people came to see us in the M-Lab in Amsterdam.
It was overwhelming all these reactions and so many books have been sold.
Thanks a lot for that !
The proceeds of this book go directly to the children, to the schools, to the doctors of Niños del Arco Iris. This way you give something back to life as well.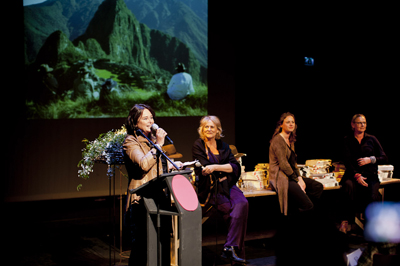 Inez van Oord, Mirjam Bleeker, Pieke Bergmans and Jet Bergmans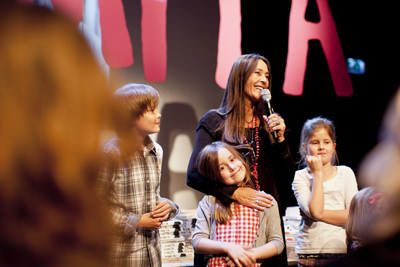 Helena van Engelen with her grandchildren.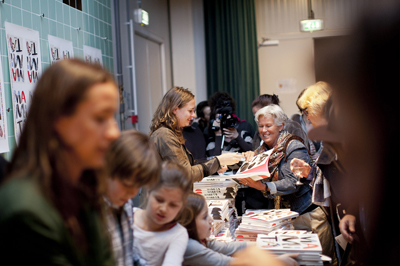 photographs : Wouter Jansen

29 March 2012
Amsterdam

Today our book 'MAMITA' will be launched.
Mother of a valley of children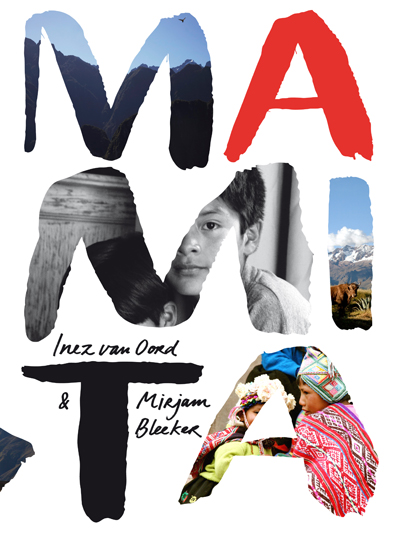 Journalist Inez van Oord and photographer Mirjam Bleeker went to stay with Mamita Helena for thirty days.At Niños del Arco Iris, a project for forgotten children in Urubamba.
Their friends, designer Pieke Bergmans and artist Jet Bergmans went with them.
Four women leave for Peru with the idea or putting together a book for Helena, or rather about her and her project.
Infected by Helena's motto 'I want to give back to life' the four women give it back to the paper; one through impressively beautiful photographs, another in mysteriously beautiful drawings; the third visualizes a dream full of symbols and the fourth writes it all down. This book is the result of their collaboration with Helena.
Dutch version available in the Happinez webshop or in the bookstore :
ISBN 9789029585132
For the English version please send an email to info@mirjambleeker.nl
The proceeds of this book go directly to the children, to the schools, to the doctors of Niños del Arco Iris. This way you give something back to life as well.

14 March 2012
Amsterdam

Press - picture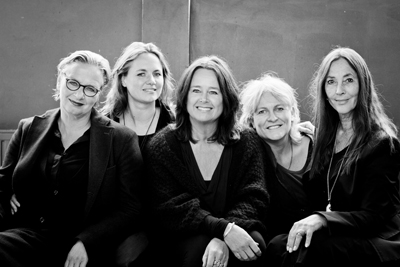 Jet Bergmans, Pieke Bergmans, Inez van Oord, Mirjam Bleeker, Helena van Engelen
photograph : Wouter Jansen

19 March 2012
Amsterdam
Our press page for Mamita : het boek Mamita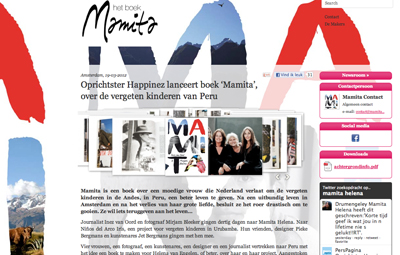 20 February 2012
Utrecht

Today we went to the printing company where at the moment our book 'MAMITA' is pressed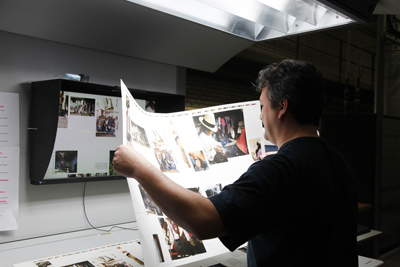 2 February 2012
Kemzeke - Verbeke foundation

A very special place in Belgium near Antwerp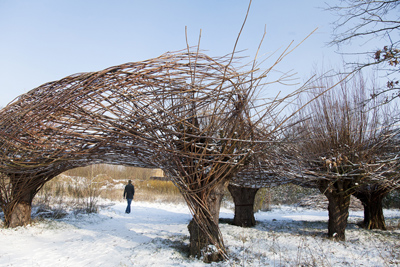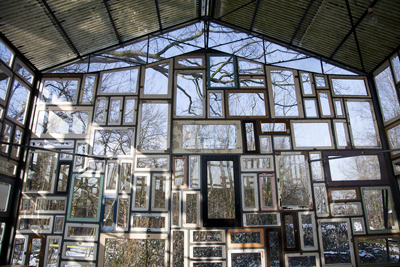 3 December 2011
Hotel 'The Exchange'
I photographed the new 'Exchange Hotel'.
Today it is the opening .
A hotel with a special love of fashion. Students of the Amsterdam Fashion institute dressed the rooms like models on the catwalk.
The result: a hotel where architecture meets fashion.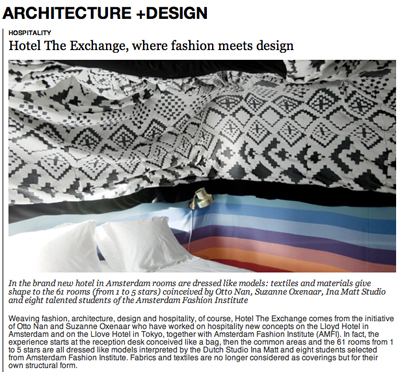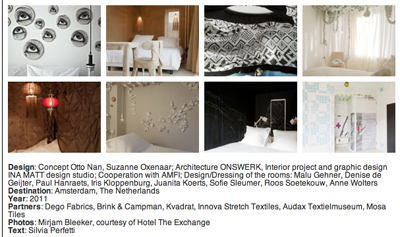 14 November 2011
Amsterdam

Back home from this incredible trip.
I want to ask everybody to sign for 'Rights of Nature'. It is strange to believe, but so far only human rights exist. This organization is really wortwhile. I've been there, seen it and they do amazing work!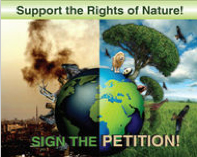 'Value Nature as a living being, Say YES to Right of Nature! ' - The Petition Site


www.thepetitionsite.com

3 November 2011
Ti'inkias

Today we meet the Achuar, we are drinking together their staple manioc beverage, chicha, we learn about their daily life and customs, and we hike through the verdant forest.
In the evening I participated in a traditional ceremony with an elder Achuar Shaman. Called ayahuasca (natem).
Quite an adventure.

The story of our trip will appear next year in Happinez.
If you want to know about these trips you can visit the Pachamama website - www.pachamamajourneys.org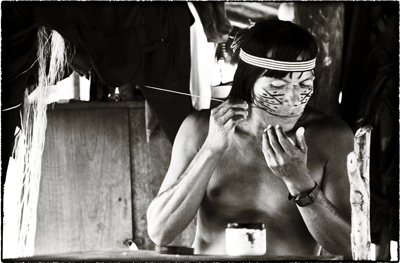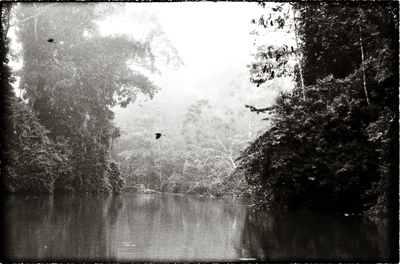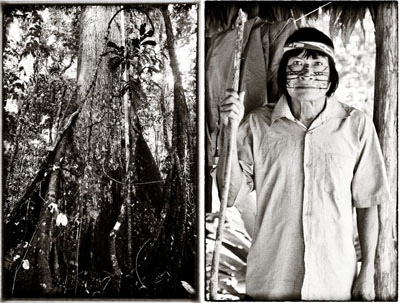 2 November 2011
Ecuador
'The Pachamama Alliance was born in response to a request from the achuar, an indigenous people deep in the Amazon region of Ecuador.
The achuar made the courageous decision to seek a partnership with people from the industrialized world who would work with them in protecting their rainforst home and their traditional way of life.
Out of this unique partnership, it has become evident that indigenous wisdom and insight offer enormous value in addressing the complex issues that we face in our modern world.'
This organisation gives travel opportunities to visit the Achuar in the rainforest.
And that is what we did. We went there and met these amazing people.
We drove to the town of Shell where we took a 45-minute flight deep into the Amazon rainforest and the Achuar village of Chichirat.
From there we walked into the forest till the river. A short motorized canoe took us down the Bobonaza river to the village of Ti'inkias, where we stayed in a community-based rustic lodge.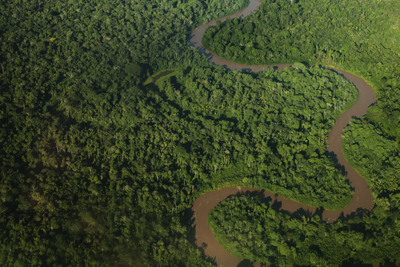 October 2011
Amsterdam

We made a teaser as announcement for our coming book 'Mamita'
It is about the project of Helena van Engelen in Peru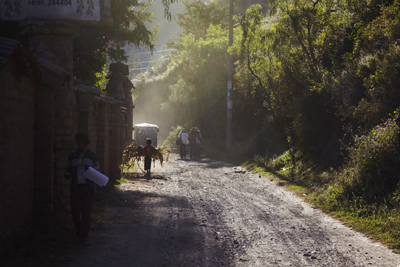 29 September 2011
Israel

For the first time in Israel, together with journalist Lisette Thooft.
A country that hosts two different nations; the Israeli and the Palestians, that both believe they are the rightful owners of Israel.
The subject of this journey covered a meeting with groups that are striving to live 'together' with both the Israelis and the Palestinians 'in peace'.
Beautiful encounters with people who despite all the negative, deconstructive and violent oppositions, every day are trying to promote peace and equality for a harmful society.
The article will appear in the December issue of Happinez.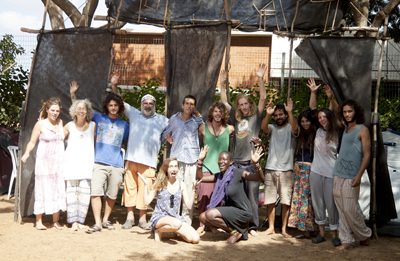 Dvora Pearlman , who organized 'The Jerusalem Hug' in between a group of young Israeli who are walking at the moment from the North of Israel to Jerusalem, where they will arrive in a few weeks.
A kind of piilgrimage, and they hope that many people will accompany them on their way.
If you want to follow them : http://www.facebook.com/groups/244642938911652/

10 July 2011
Boisbuchet

I went to a very special place in France close to Limoges.



An idyllic country estate where they give every summer interesting workshops under the direction of internationally recognised artists, designers and architects.
This is in cooperation with the Centre Georges Pompidou and Vitra Design Museum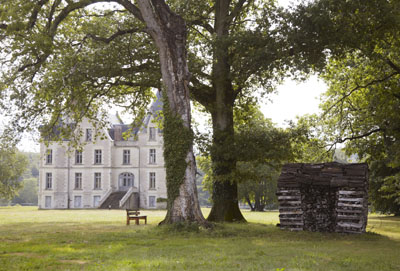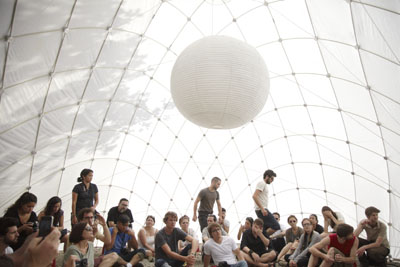 June 2011

The second issue of 'INTERIORS NOW' is out.
And I'm in.
With the interior of Wilbert Das in Trancoso - Brasil.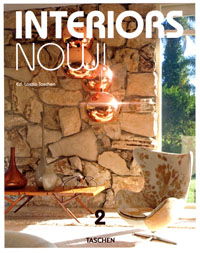 June 2011
Dutch Architects and Their Houses

A Belgium publisher asked me to me make the new book about 'Dutch Architects and Their Houses'
The Belgium version came out in the beginning of this year and is a success.
'Belgische architecten en hun huis'
We are starting photographing now and it will appear next year.
Together with Frank Visser.We made already a very nice selection of interesting Dutch architects.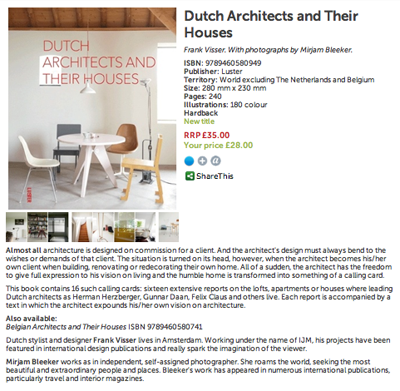 May 2011

I'm in 'issue one' of the travel issue with 'Mirjam's Japan'
This is a magazine wich you can find in all Four Seasons Hotels all over the world.

You can find the whole article in the 'publications'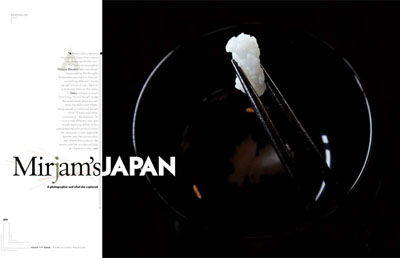 9 May 2011
Urubamba
Pieke gave a workshop for all the students and the teachers of the project.
She told them about her work as a designer and worked with them together on a beautiful object.
During the whole week the local welder came to realise 'el sueno ' ... 'the dream' ..
A gift to the foundation.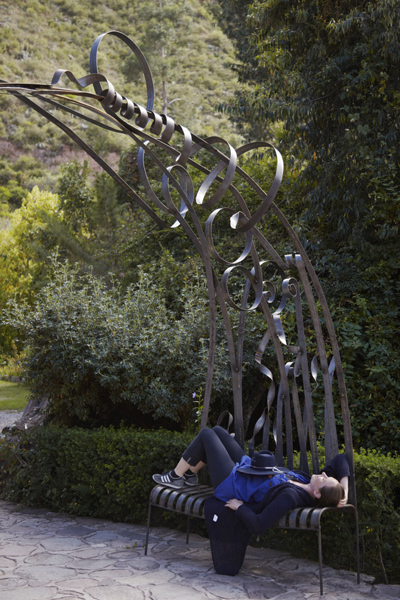 8 May 2011
Chinchero - mother's day
Today we went to Chinchero. A small Andean Indian village about 45 minutes from Urubamba.We were lucky because it was mother's day, and this day is very important in the Andes.
On sunday you got the colourful Sunday market, so we were double lucky.
Everywhere people sitting together ,eating ,drinking and celebrating.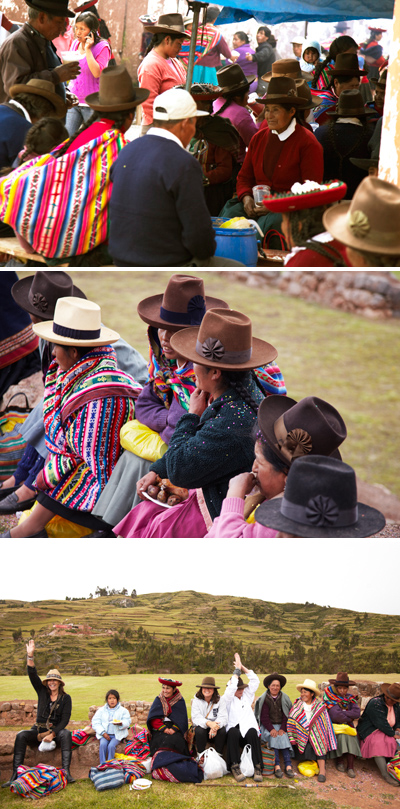 2 May 2011
Machu Picchu
We went for 2 days by train to the Machu Picchu. Already the trip by train was such an adventure.
Sitting in the train where the most beautiful scenery pass you by,
and where you even more slowly disappears into the mountains and eventually ends up in the middle of the jungle. That is where the Machu Picchu is situated.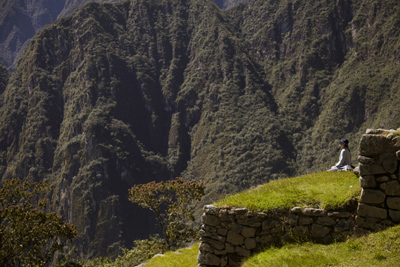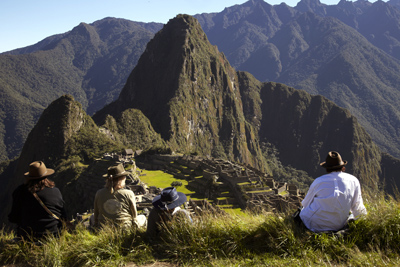 30 April 2011
Urubamba
Every saturday the mamma's are coming to the project to work
with Helena on bracelets and other jewelry. This will be sold and
and the mamma's will get paid for every piece they make.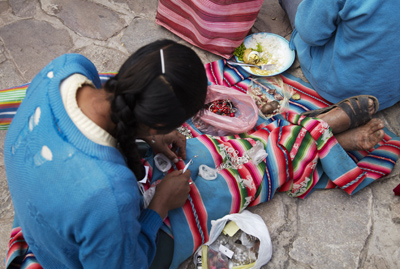 28 April 2011
Urubamba


'Ninos del arco Iris' is a place where young people can have a change
to learn a job in the hotelworld, computer, electricidad and as a tailor.
.... and where the small children of the valley can come every
afternoon, to have a shower, to have a meal and to get extra lessons.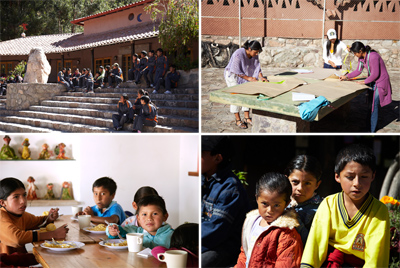 A Peruvian doctor, a dentist and a nurse take care of all the medical
care. On the project there is a place where the people can come to see
the doctor and the dentist. Every Tuesday and Thursday they go to
the people's homes to advice the family in their home situation, hygiene,
living situation and keep the house clean.There is a whole programm
developed for this.



27 April 2011
Urubamba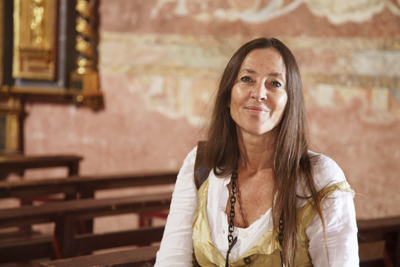 Helena decided to start her project in Urubamba. A small village where
the people are very poor, children don't have a future and where the people drink chicha , a homemade fermented drink which is pure alcohol.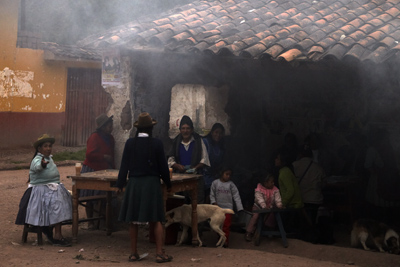 26 April 2011
Sacred Valley


Arriving at 'Ninos del Arco Iris'. The impressive foundation of Helena van Engelen.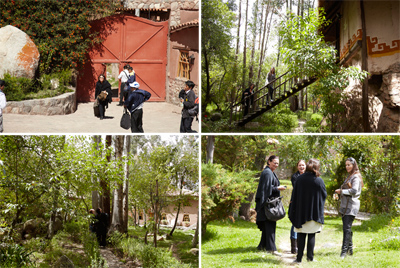 26 April 2011
Sacred Valley


Arriving in the middle of the Andes with the most amazing skies.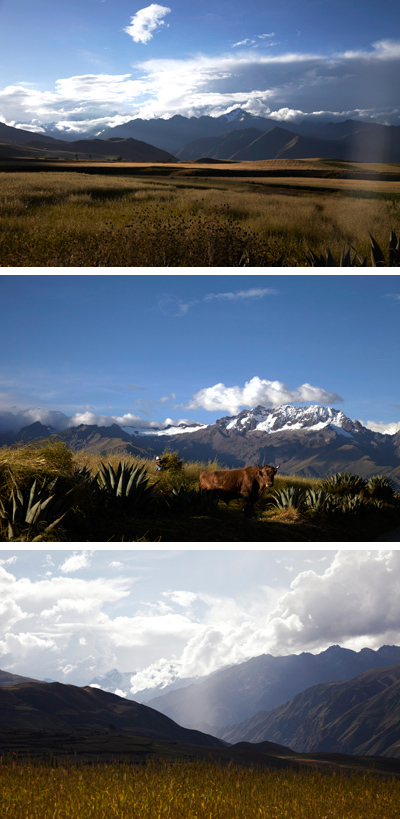 25 April 2011
Peru

Today I'm leaving to Peru.
We are going to stay 4 weeks with my very good friend Helena van Engelen,
who lives since 10 years in 'The Sacred Valley' in Urubamaba.
She started an incredible big project overthere for the poorest children,
young adults and single mothers of the Sacred Valley.
Every day dozens of children get food, education and medical care.

www.kuychi.org

I went to her already twice, but this time it will be for a special reason.
We want to make a book and maybe a documentary about the work she does.
I am not going alone. Together with Inez van Oord, Pieke Bergmans, and
Jet Bergmans. Journalist, designer and artist.
The idea is go with 4 women , to make a book about the 5th one.
A very special lady with a very special mission in life ...

11 March 2011
Amsterdam

The new issue of the Dutch 'ELLE DECORATION' is out !
10 pages of the LLOVE hotel in Tokyo ..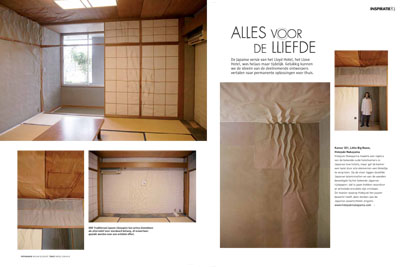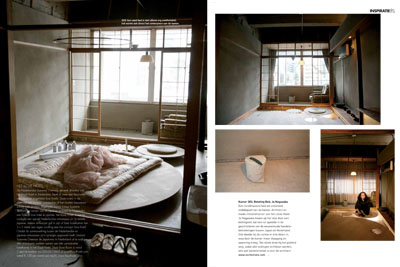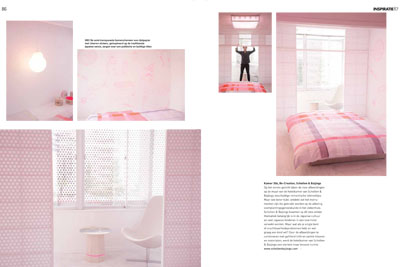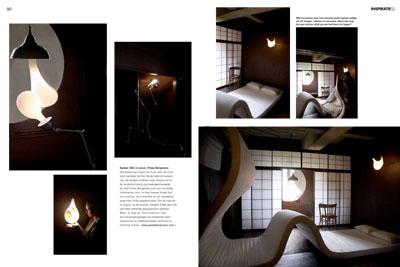 24 February 2011
Brasil - Trancoso - UXUA hotel

Last year I was in Brasil and photographed the wonderful 'UXUA' hotel in Trancoso.
Today they launched their new website, and I'm one of the photographers who made a photo - canvas for them.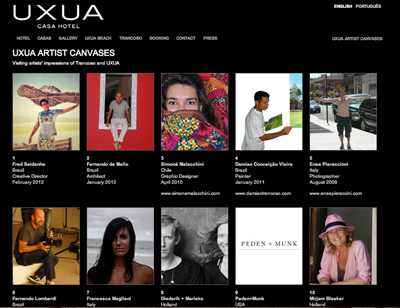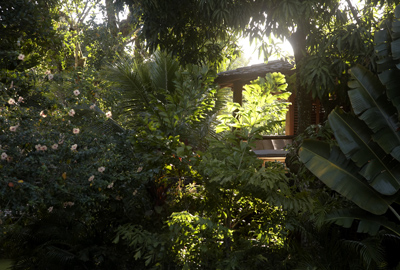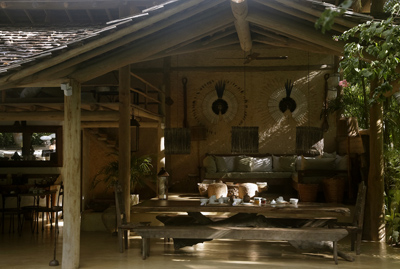 21 January 2011
Amsterdam
A solo exhibition of Pieke Bergmans

'Still Waters Run Deep'

At Gallery Art Affairs - Veemkade 354 - Amsterdam
The opening will be on January 21st, from 17-19:00 hrs.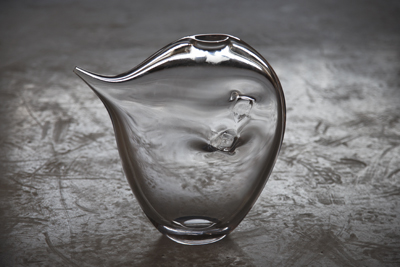 2 January 2011
Netherlands - Laren

At Meker atelier in Laren you can find some of my blow ups.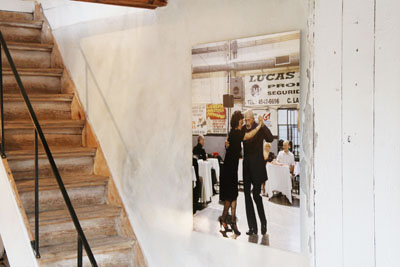 17 December 2010
Amsterdam

It is snowing !!!!!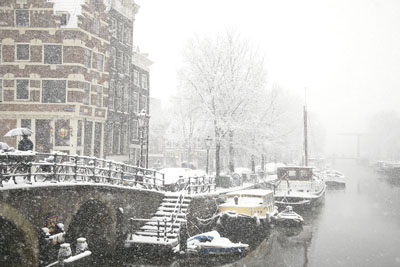 26 November 2010
Djanet


Tonight we had the chance to enjoy the music of the famous tuareg band 'Nabil Othmani'
The son and the daughter of the well know Thmani Baly were part of the group.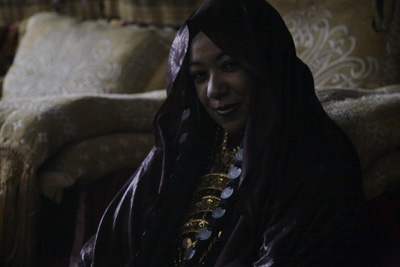 23 November 2010


After 4 days of camel riding, it was time to go a few days with the 4wheeldrive.
It gave us the oportunity to visit some nomad people and a place called Essendilene,
a deserted valley and beautiful gorge, famed for its crystal-clear waters and
verdant plant life.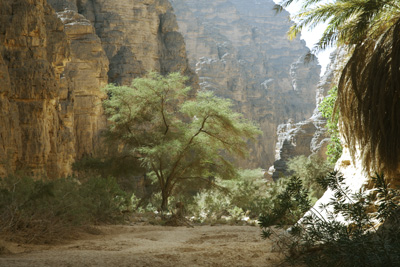 22 November 2010
And when the evening falls, we arrange the fire for tea and food.
Moussa prepares the tea every day with so much care.
Following the traditions of the tuaregs .

21 November 2010
During the day we walk or we sit on the camels.
Following the rhythm of the footsteps.
An absolute silence is taking over.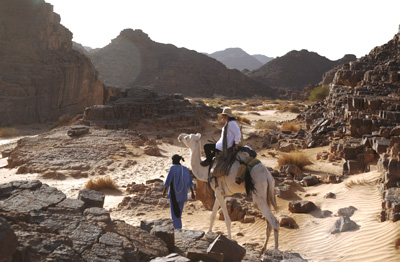 20 November 2010

Our first night under the stars.

Just an open space against a rock was the place where we spent the night.
A thousand stars hotel with a very simple bed, consisting of a mat and a sleeping-bag.
It was almost full moon, and this light covered us for the whole night.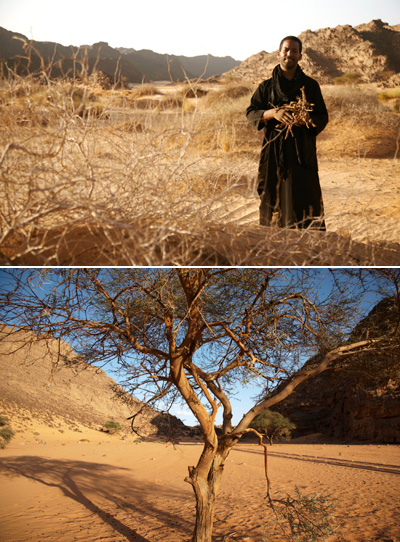 19 November 2010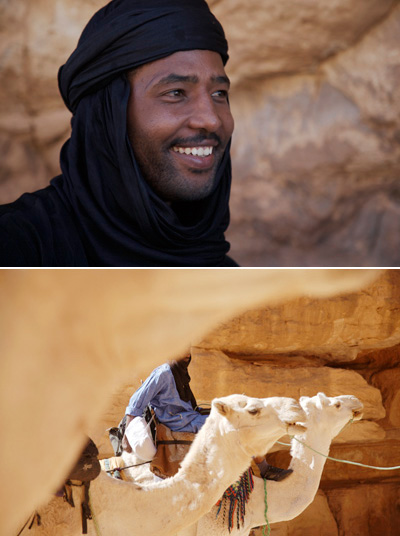 18 November 2010
Algeria - Djanet

In the middle of the night we arrived in Djanet, a small village in the southeast of Algeria.
We are going to make a trip through the desert this week.
An experience which I wanted to make for years, and now we are travelling with camels, a cook, 2 camel men and a translator into the silence of nature.
Sleeping in the open air and walking through the amazing landscapes of the Tuaregs.
Feeling like a nomad and experience their life as a free human being.


14 November 2010
Eindhoven

Today it was the annual information day of my friend Helena van Engelen about her project in Peru.
www.kuychi.org

Heléna changed the course of her life 9 years ago, by putting it to the service of the forgotten children of Peru.
She went to Urubamba at the end of 2001 to build a centre where deprived children from the surrounding communities can live and learn.
The central point of her mission is to give these children a home and a future .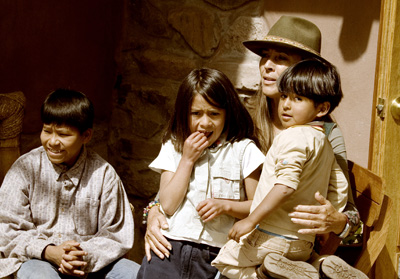 27 October 2010
Tokyo

Back in Tokyo, just on time for the Ambassee party of the 'LLOVE hotel' project.
The coming days there will be many openings and interesting exhibitions to see.
The start of Tokyo design 2010


26 October 2010

Our last day of our little trip we spent in the South part of the Yoshino Kumano National Park.
A 2 1/2 hour walk through the forest with massive ancient trees that lead you to the Great Waterfall of Nachi.
The old cobbled path is part of one of the pilgrimage routes in the Kii mountains.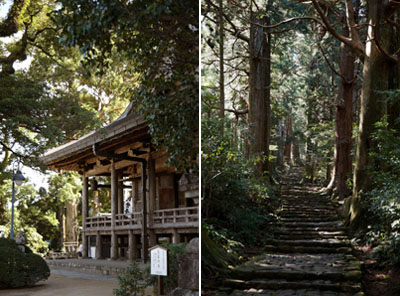 25 October 2010
Yonomine Onsen

Today we left to find out more of the region.
In the village we took the bus to Yunomine Onsen.
This onsen is believed to be one of the oldest hot springs in Japan and is intimately connected with the Kumano Pilgrimage.
The legendary founding dates back 1800 years and was used for hot water rituals.
In the center of the village you find a small bath in the creek, called Tsuboya.
Its waters are said to change color seven times a day.
All the stories brought us to this very small village and of course we wanted to have this experience in the only World Heritage hot spring in the world.
A long trip for a bath, which had the size of 1 square meter....
I expected something totally different and bigger.
But it was a really funny experience.
Like usually natural hot springs smell like eggs.
But in this one it is not only bathing, also people come from everwhere to cook their vegetables and eggs in it.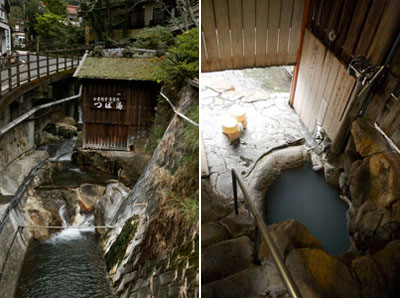 24 October 2010

In some of the temples they are having every early morning a Buddhist ceremony.
We were lucky to stay in one of them, so at 6.00 AM we were being awaked by the sound of the sutras.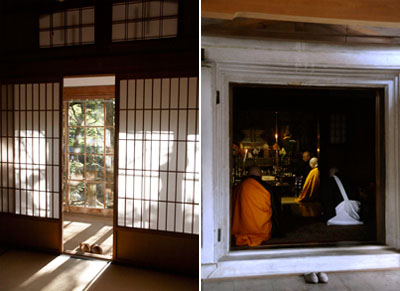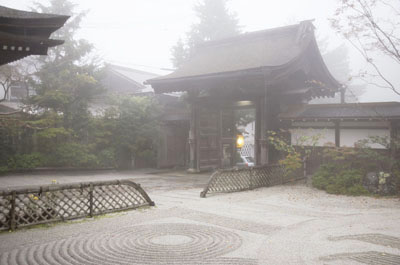 Later that day we went to see the impressive Okunoin cemetary. The biggest and oldest in Japan.
The cemetary starts at the end of the village.
Hundreds of years old cedar trees tower over the approximately 2 km path, which finally leads you to the main mausoleum.
More than 200.000 grave stones stand in lines between the trees.
Most of them were totally taking over by nature.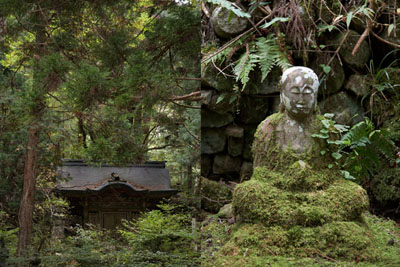 23 October 2010
We escaped the city and went for 4 days to the mountains.
The idea was to to Koya-san, in northern Wakayama-ken.
This place was registered as a UNESCO World Heritage Site as one of the "Sacred sites and Pilgrimage Routes" in the Kii Mountain Range.
Here you find a monastic complex, which is the headquarters of the Shingon school of Esoteric Buddhism.
We arrived in the dark, which was especially beautiful because of the mysterious atmosphere.
Many lampions at the monasteries and the shadows of monks, whom were passing by.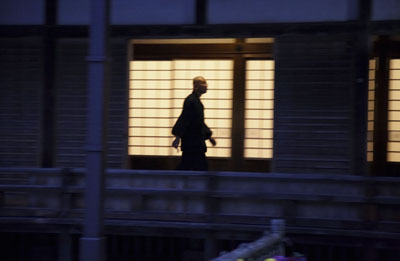 22 October 2010
Tokyo

For days, all the Japanese volunteers worked as hell.
During the night we heard the drilling, the sound of running and preparing the rooms, because today the hotel has to be ready.
The press is coming and there are some photoshoots.
The 8 rooms look really impressive. All totally different.
To get an idea.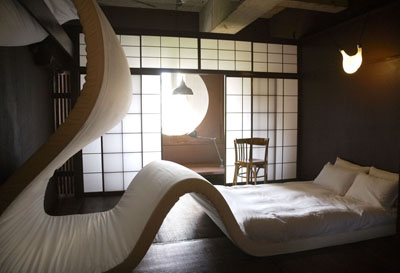 Room 308 : Pieke Bergmans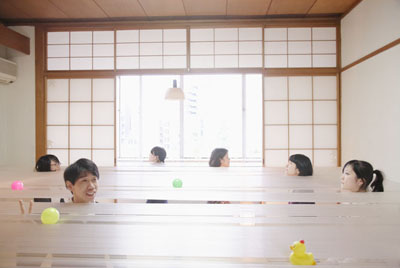 Room 304 : Ruiji Nakamura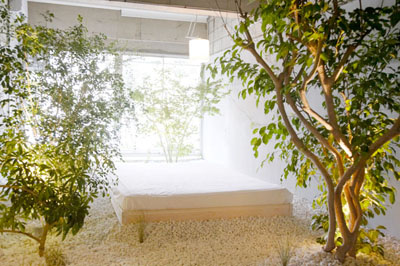 Room 302 : Yuko Nagayama
What an amazing result
.... THE HOTEL IS OPEN .....

16 October 2010
Tokyo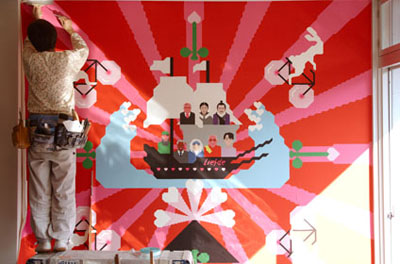 'LLove hotel' preparation


15 October 2010
Tokyo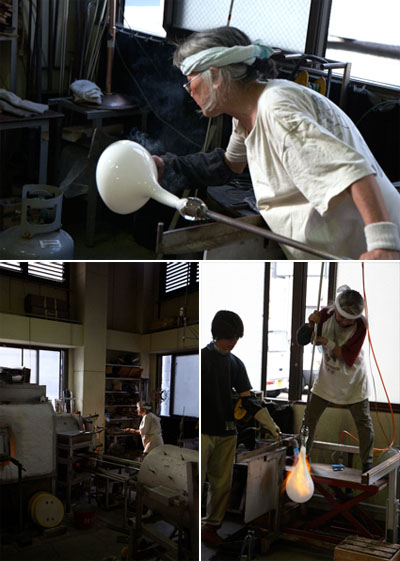 Pieke wanted for her project to work with a Japanese glassblower, so today we visited this incredible place.
We worked with Machiko, the first Japanese female glassblower of Japan.
What an experience !
Everybody totally excited of course and the hospitality was amazing.
Being here the whole day, working with all these enthousiastic people, and also sharing the lunch together,
was an incredible nice start of our trip.


14 October 2010
Tokyo

We arrived today and we are going to stay in the temporary hotel which is not ready of course ..
Everybody is working and trying to get everything fixed on time.
For sure you know how that looks like.
Ohhh ... you are too early ... we are not ready yet.
So .... we are camping on the 4th floor.

13 October 2010
Amsterdam

Today we fly to Japan.
First to Tokyo for the 'LLOVE hotel' project.
During the Tokyo design, there will be a temporary hotel/ cafe in the Daikanayma district.
From October 15 until November 13
A unique space with 'Llove' as its fundament will be created by Dutch and Japanese designers.
Five designers from the Netherlands and 5 Japanese designers will design a place for exchange
and communication for creators and design-lovers from Japan and from abroad during this period.
Pieke Bergmans is one of the designers, so I come along to help and of course to photograph the project.


27 September 2010
Amsterdam

Today my new website is online

26 September 2010
Sprang - Capelle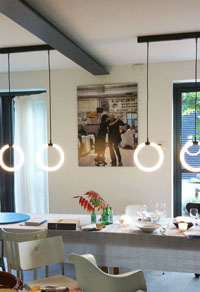 Charles and Jet Bergmans bought my first picture of my new webshop

24 September 2010
Amsterdam
We had diner at "IJM".
During the Inside Design, Frank Visser organised a fantastic diner at his studio for the whole "IJM" family.
Marlein cooked delicious as usual.

April 2010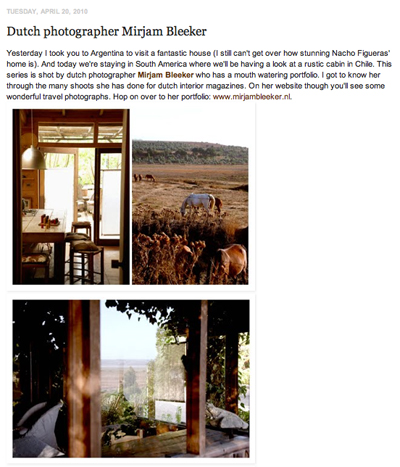 July 2009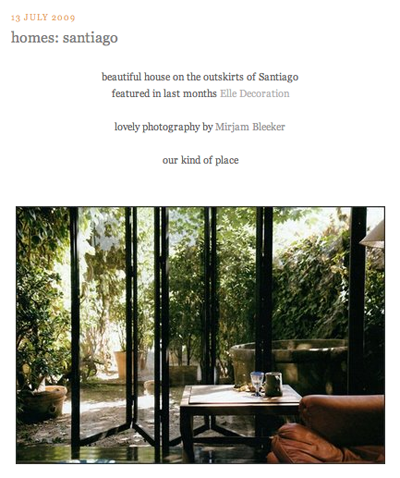 June 2009